eqpd: 12" LastBag, Shoulder
Eqpd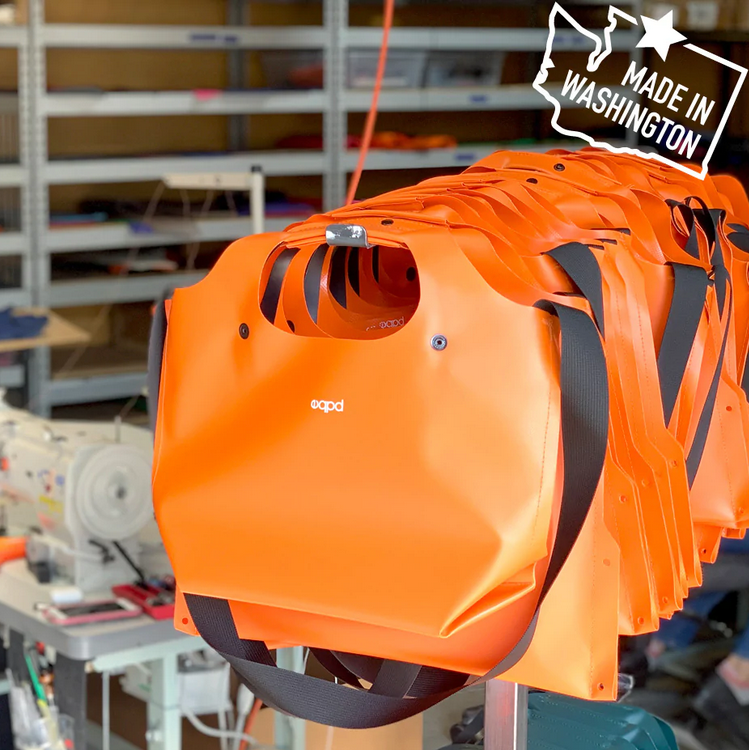 Built with the same pattern as our StadiumBag, this 12" LastBag is a touch smaller & narrower than our 13" Shoulder. Easily fits lunch or a light sweater, water bottle, and other essentials for a trip to town. Features a fixed-length shoulder strap and wide opening for easy cross body or over-the-arm carry. Simple, durable, and built to last.
What sets this tote apart:
Built from one piece of durable, waterproof, 90lb tear-strength industrial vinyl, this open top "bucket bag" is reliable & easy to use.
Simple, so you can do more.
Like a cast iron skillet or mason jar, we created an object that is endlessly useful, practical and beautiful. From groceries and gear, to farm stands and boating trips, the LastBag is a workhorse of a bag. 
Easy to clean, stows away neatly.
The original LastBag can be cleaned with most any type of cleaner, so you can easily sanitize it after your last trip out. Instead of crumpling down, the Original LastBag folds flat like a paper bag for thin, easy storage.
Features:
12"H x 12"L x 6"W
39" Fixed length shoulder strap
Padded snapping handle
Removable felt base
Folds flat for storage
Waterproof, durable fabric
Folded bottom design keeps out water
Materials: 18oz. Industrial vinyl, nylon thread, HDPE plastic, polyester felt, YKK metal hardware, nylon webbing