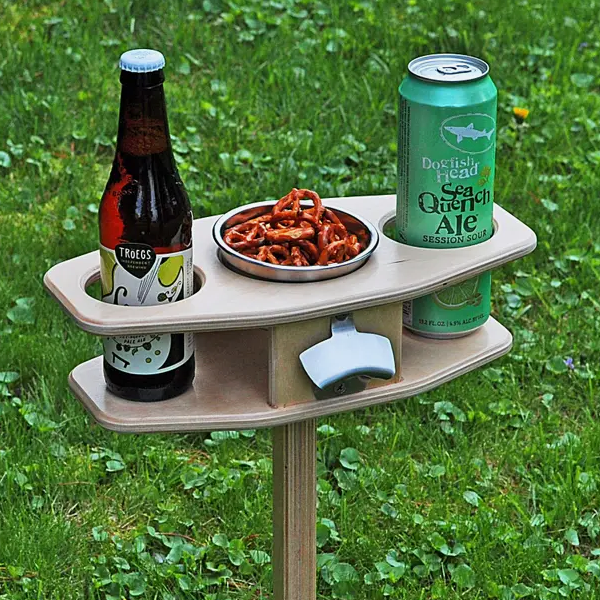 This clever collapsible table is designed to hold your drinks and snacks anywhere your adventure takes you. It holds two cans, bottles, or glasses and a stainless steel bowl for your favorite beer pairings! It even has a built-in bottle opener so you are never without one when you need it. It's small enough to fit in your backpack! Say "no!" to spilled drinks!

Materials: Baltic birch plywood, stainless steel
Care: Wipe clean with a damp cloth. Wipe dry and store indoors.
Dimensions (open): 13" x 8" x 4"
Made in the USA