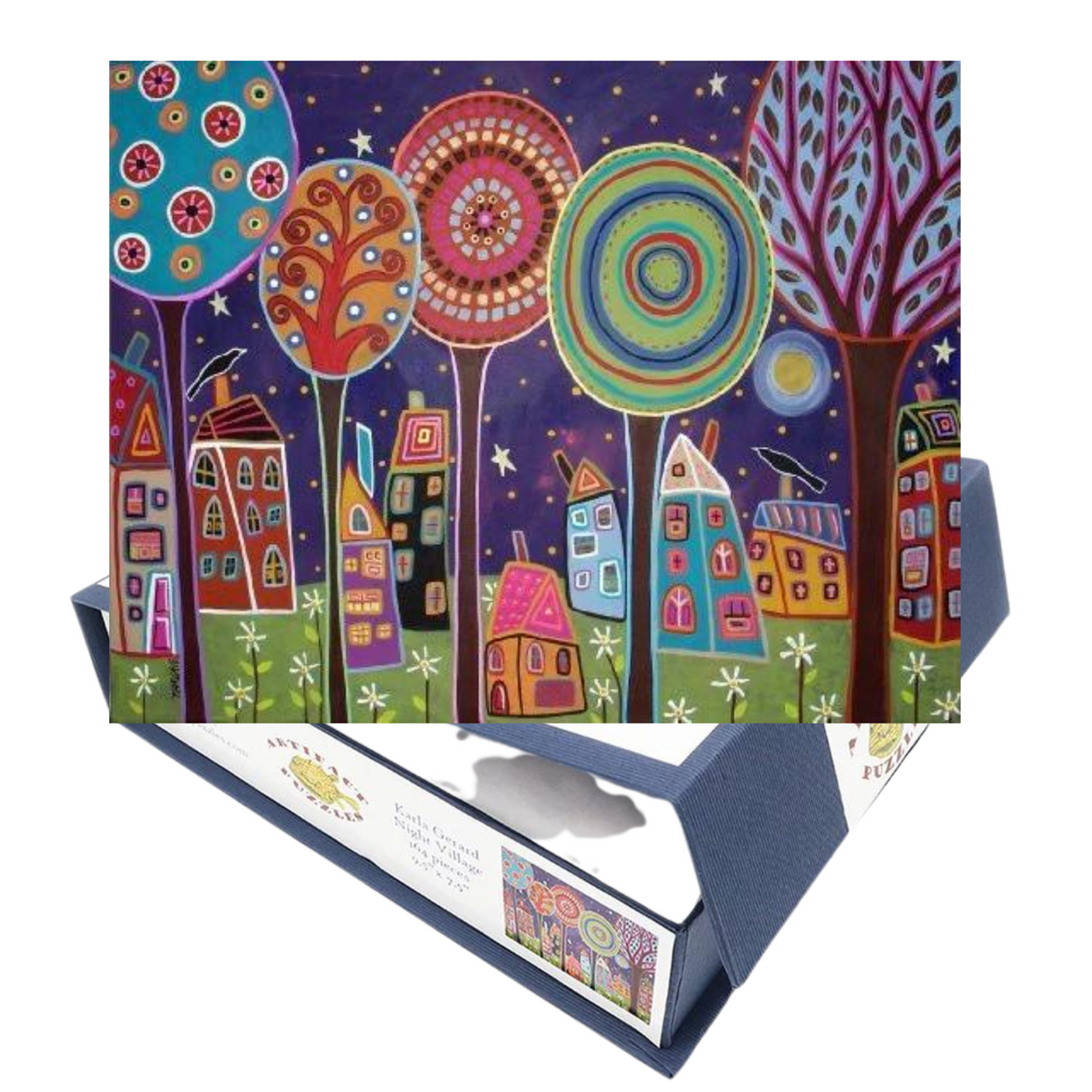 This is a fun 164-piece puzzle of Karla Gerard's "Night Village." The puzzle was designed by Tara Flannery and has a handful of themed whimsy pieces, reverse-curl connectors, and a straight edge. The puzzle has an average difficulty.
Like all Artifact puzzles, the pieces are laser-cut from 1/4" thick wood. Packaged in a small blue box with magnetic clasp. Made in USA.
FInished size is 7" x 9"
Manufacturer recommended age: 15 years and up