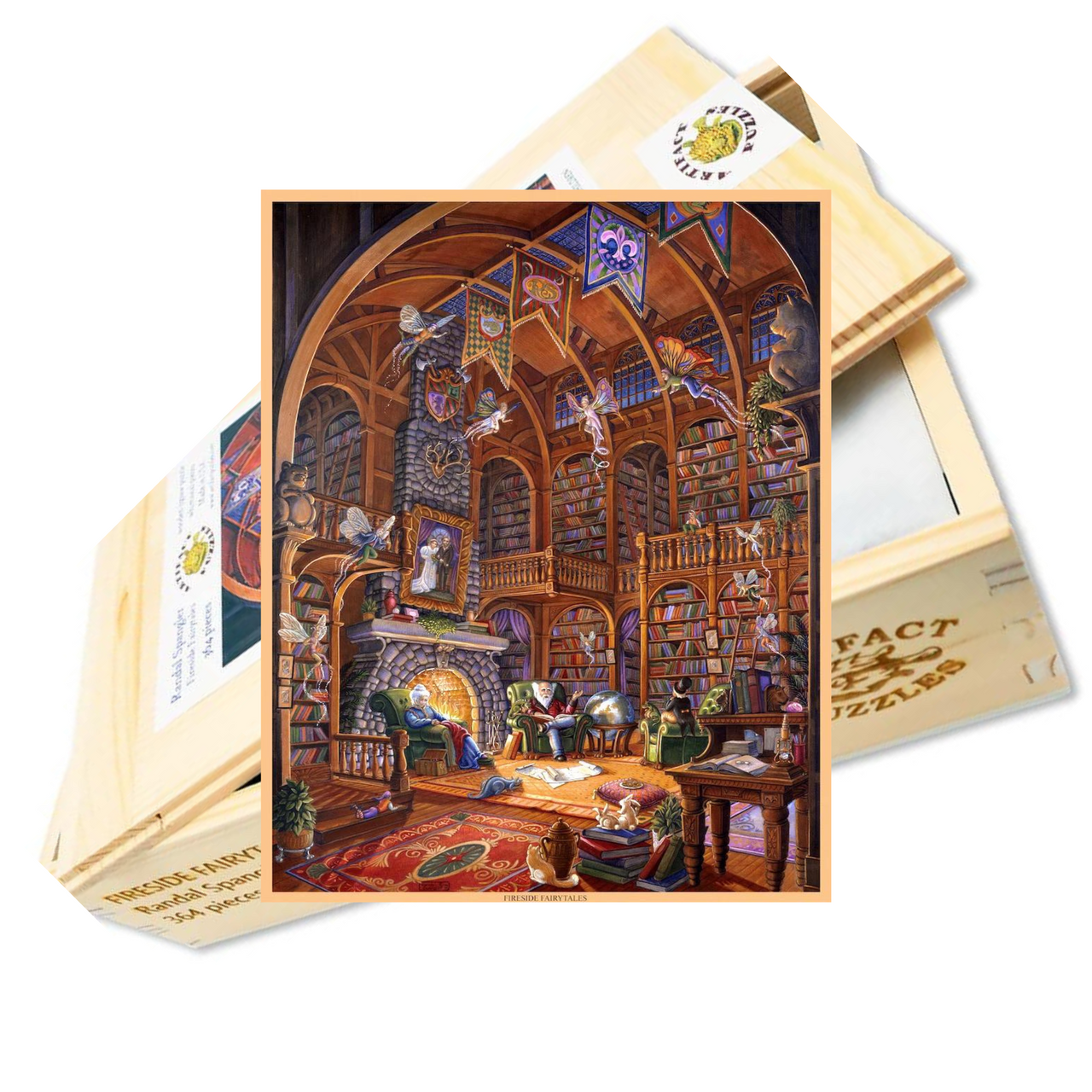 This 364-piece wooden jigsaw puzzle features Randal Spangler's fantasy artwork "Fireside Fairytales." Designed by David Figueiras, these high-reaching arches are accomplished with the help of classic (and not-so-classic) connectors, majestic themed whimsies, and (of course!) some magic fairy dust.  This puzzle has a straight edge and is harder than average.

Like all Artifact puzzles it is laser-cut from 1/4" thick wood. Packaged in standard unfinished pine wood box.
Made in USA. 
Finished size: 14.25" x 11.5"
Manufacturer recommended age: 15 years and up