MODGY: Luminary Set, Contemporary Artists,
Modgy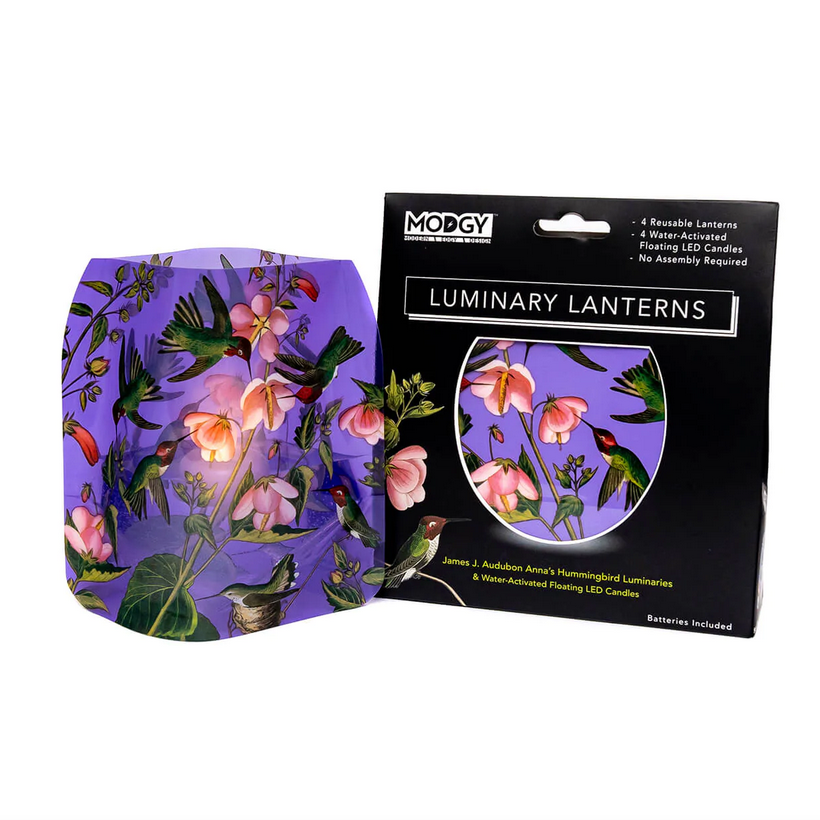 Modgy Luminary Lanterns set the mood in any space with the addition of water and water-activated, floating LED candles. These durable, plastic luminaries feature modern, graphic designs and are suitable for indoor and outdoor use.
Modgy luminaries complement an elegant wedding, trendy dinner party or relaxed patio gathering and are also perfect for every day living.

Dimensions: 6" X 6.5"
Materials: BPA Free Plastic
Included: 4 luminaries, 4 LED candles and 4 Lithium batteries per package.
Luminaries arrive flat and expand with water. Care: Rinse with water and dish soap. Leave open to dry, store flat.