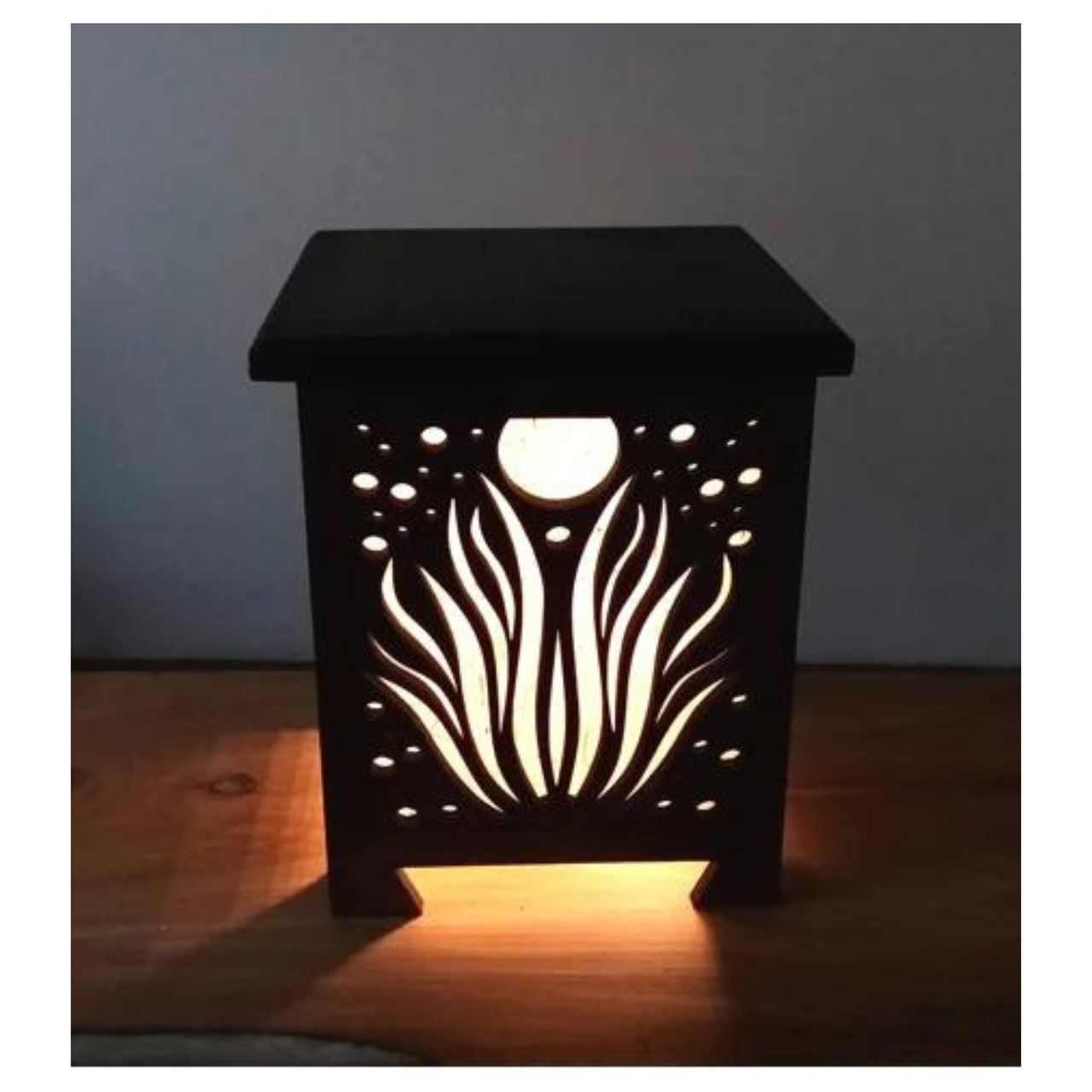 Art of Lamp brings you the Shoji Lamp 
Inspired to create a symbiotic blend of natural materials and modern light sources these Lamps are lit from within by low consumption LED lights. The warm glow filters through handmade mulberry paper, overlaid with pierced laminated maple pieces, some of which are hand painted as well.
 Great for your desk, meditation area, or that little nook that could use a warm glow.
Dimensions: 5" tall x 4" square base.  Includes power cord.