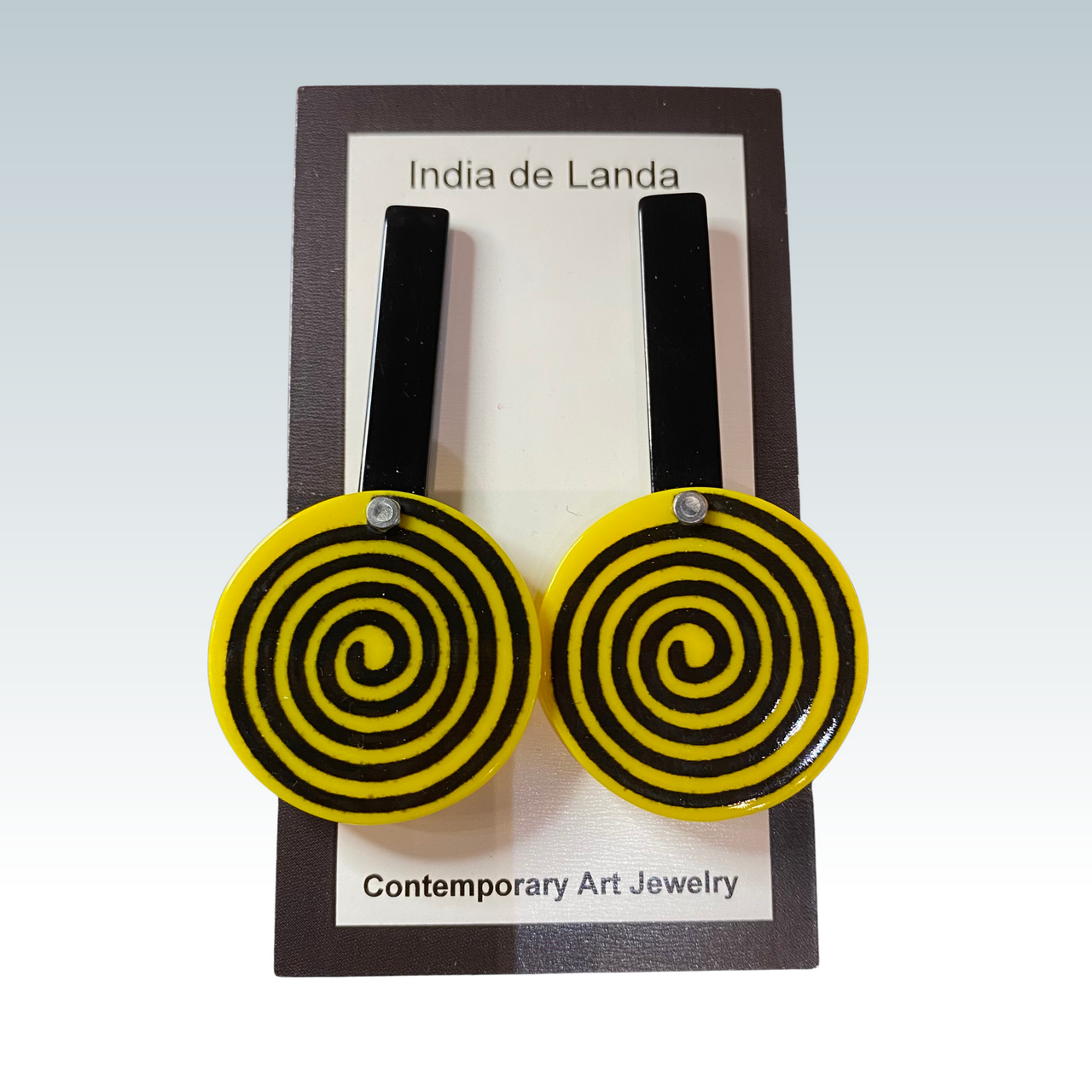 Inspired by abstract artists and a love of bold designs and bright colors, India de Landa creates contemporary modernist jewelry using nontraditional materials such as plexiglass, rubber and aluminum.

"My jewelry is not for the timid. My pieces are for individualists who want to make a statement and stand out from the crowd!"
These earrings are 2.5" in length.
Handmade in the USA (Camas, WA to be exact!)