Pomegranate: Rebecca Campbell "The Menagerie" 500-pc Puzzle
Pomegranate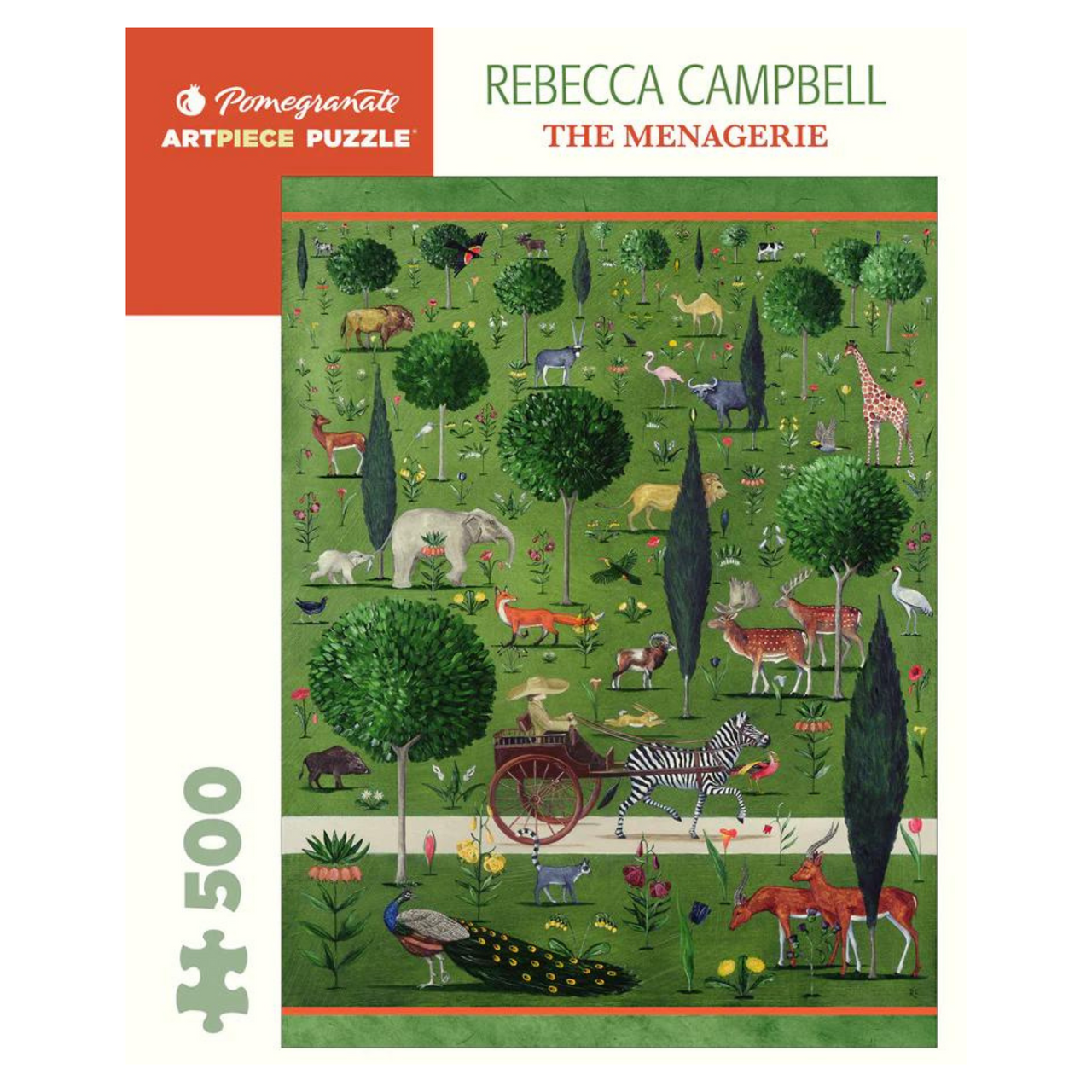 A little whimsy takes us into Rebecca Campbell's The Menagerie.  In a style of Indian miniature and medieval tapestry we ride a carriage pulled by a zebra through a stunning array of animals intermixed with flowers and trees. Lemur, African antelope, camel, moose, and peacock just to name a few!
Thoughtfully conceived and engagingly intricate, Pomegranate jigsaw puzzles combine superb color reproduction, stunning and unusual images, and sturdy construction to delight generations of novice and veteran puzzleworkers.
Finished puzzle size: 18 x 24 in.