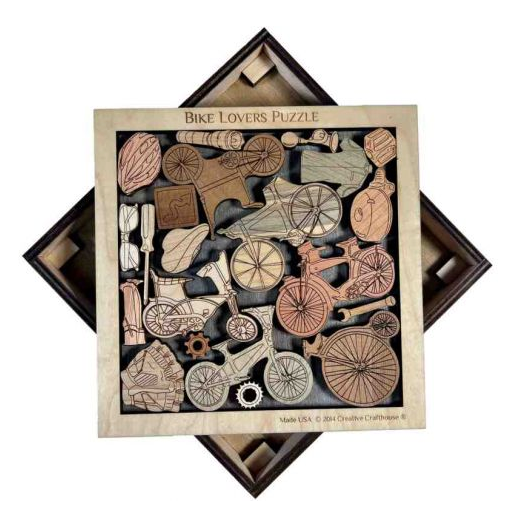 22 precision cut laser engraved hardwood pieces must be inserted into the frame. Very difficult, perhaps more challenging than most mountain climbs!
At least 4 different woods, 1/4" thick, are used. The pieces are extremely detailed. Measures about 7" square in the fame and cover. Items in the puzzle include 6 different bikes, accessories, tools, and gear.
Contains small parts so not recommended for young children. That plus its WAY too difficult... Intended for teens and adults
A Creative Crafthouse custom copyrighted design made in Florida with artwork by Samantha Kindt
Level of Difficulty: Level 5
Normally comes packaged solved as shown in the picture. If you want us to send it in an unsolved condition let us know with your order.