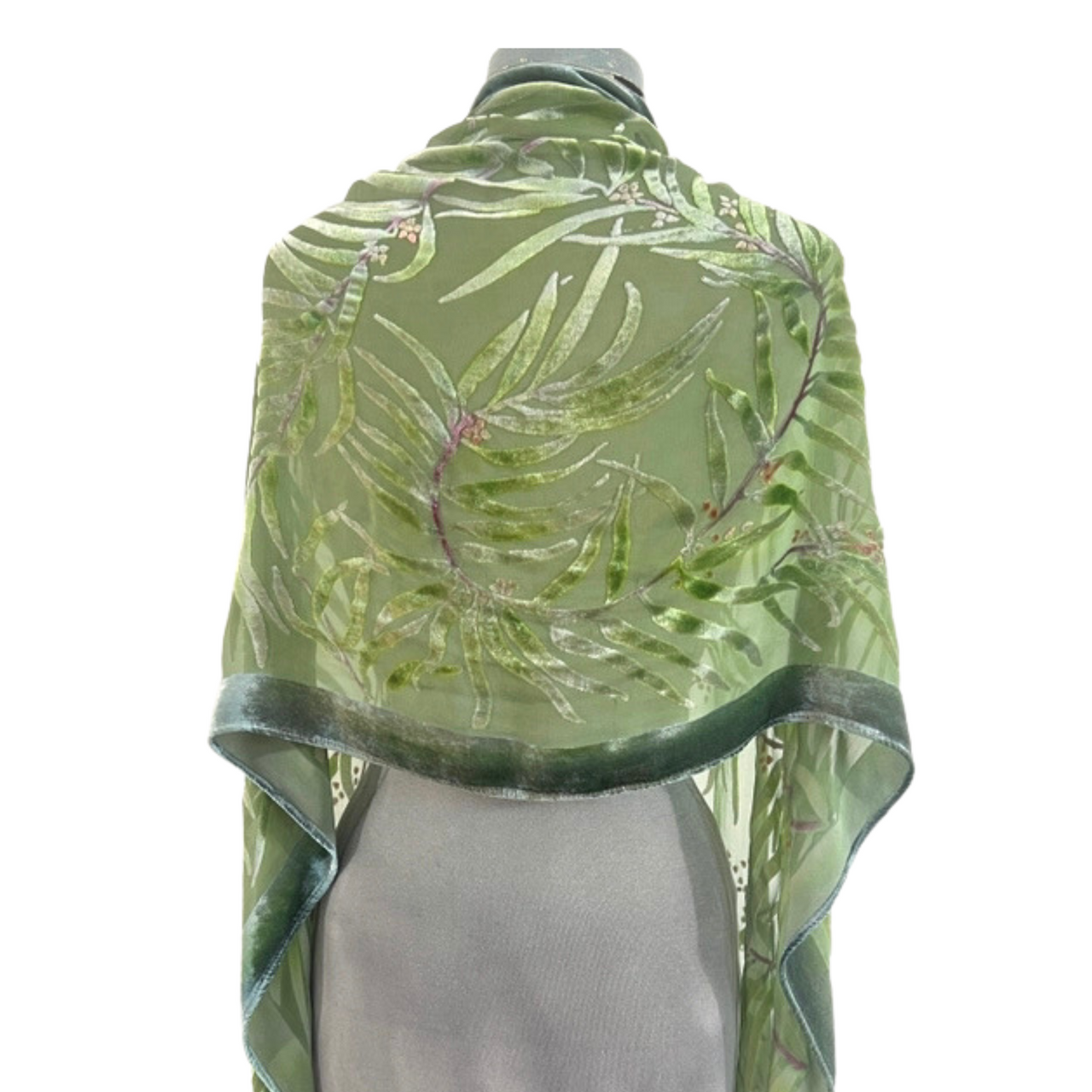 Sherit Levin creates scarves, wraps and accessories made from beautiful soft, shimmering silk-velvet.The devoré patterns are inspired by serenity found in nature. A single scarf is described as "a poem resting on your shoulders."
The original pattern of eucalyptus leaves was made from solid white velvet and then some of the velvet was removed, created the resulting texture. The piece was dyed light green and then hand painted with vibrant permanent dyes.

Dimensions: 20"x70" (wear it as a scarf or a shawl!)

100% silk with 100% rayon pile
This scarf was washed as part of the dying and hand painting process. A cold, gentle machine cycle followed by a hot dryer will add to its softness. It may be ironed on the reverse side.
Handmade in the USA (Massachusetts)