Solmate: Mismatched Fingerless Mittens
Solmate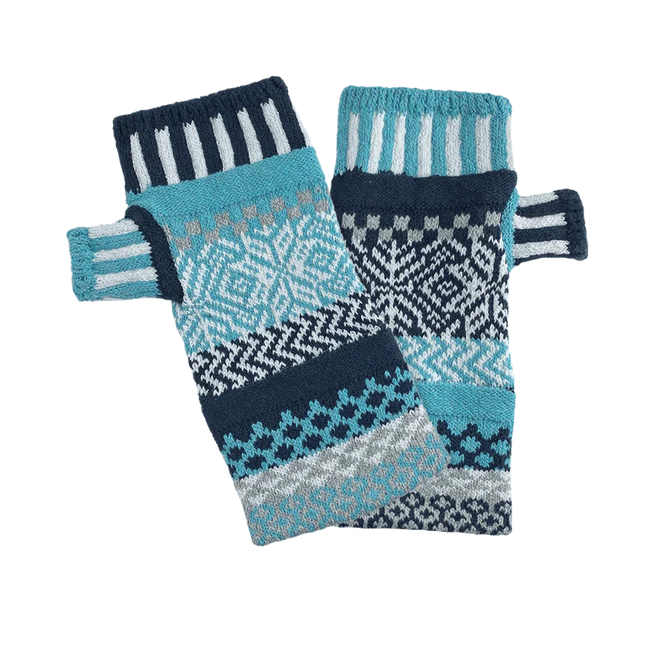 Our fingerless mittens come in the same color patterns as our beautifully whimsical socks. Perfect for keeping hands nice and warm on chilly days, while still giving you the freedom to do all of the important things you need to do: work, text, drink cozy beverages, etc. Step over winter gloves, fingerless mittens are the new accessory in town.
One size fits most adults. 
** Snowfall Mittens arriving 12/20/22 **
These patterns are also available in a Solmate Beanie, Solmate Scarf, and Solmate Socks perfect additions to combine together as a gift set!
*Made in the US*Recycled Yarns*Machine Washable*No Added Chemicals*
Size Guide:
Small: Women 6 - 8/Men 5 - 7
Medium: Women 8 - 10/Men 7 - 9
Large: Women 10 - 12/Men 9 - 11
Extra Large: Women 12+/Men 11-14