PALS: Julius and Skurvy, Kids (All Sizes)
PALS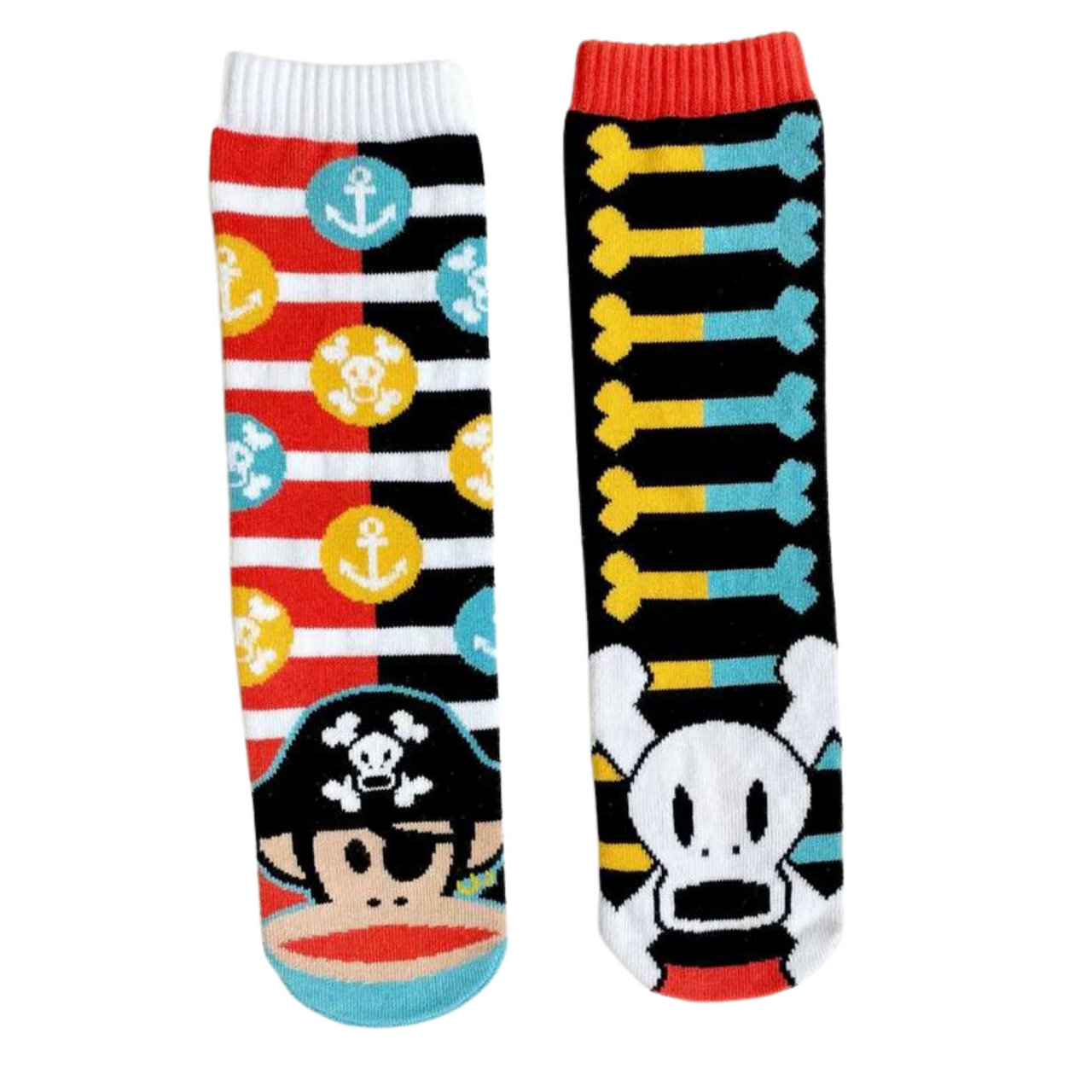 Straight outta the '90s and '00s of your nostalgic dreams, we present to you: Julius & Skurvy Pals by the iconic Paul Frank! This classic monkey and pirate skull share a passion for seafaring. All the characters in Planned Pines are good friends BECAUSE they don't match. Because life is so fun and colorful when our friends are different.
This pair comes with a #44 collectible PalsCard! On this card, kids can learn about their new Pals and discover how they met. Available in adult sizes here.

Pals inspires adventure, friendship, empathy and good vibes. They are socks that come paired as two different friends. Our mission is to make our world friendlier! 
* Kids Socks 1-3 and 4-8 have No-Skid Grips for Safety! * Kids 1-3 Socks fit most US Youth Shoe Size 2-7.5. * Kids 4-8 Socks fit most US Youth Shoe Size 7-12. * Tween 9-12 Socks fit most US Youth Shoe Size 11 - 5. *
* Quality thickness to prevent holes * Super stretchy, comfy socks kids love! * Combed Cotton 76% Polyester 13% Nylon 9% Spandex 2% * Machine wash cold, tumble dry low for optimal care *