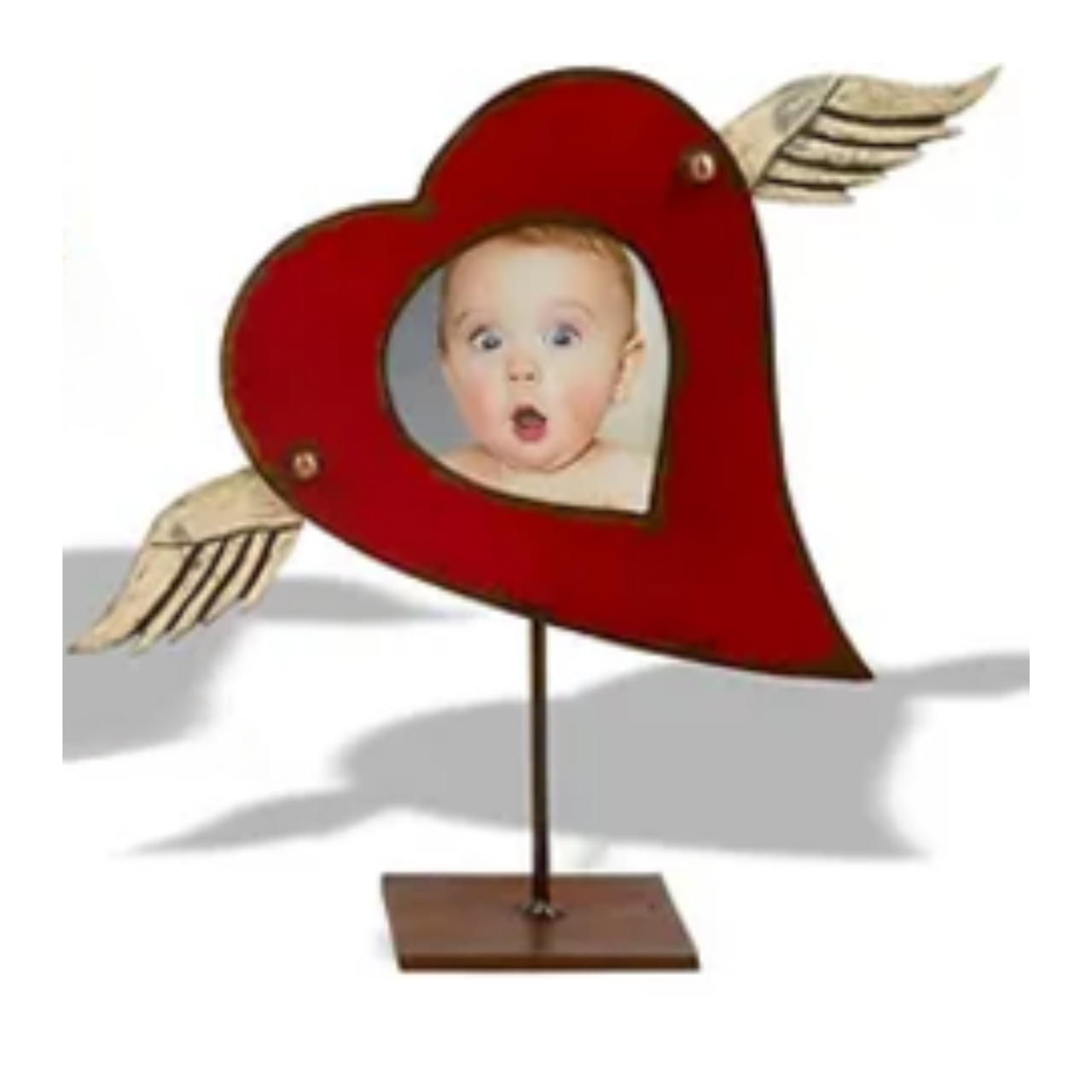 Who's in YOUR heart?
These tabletop Heart Frames let you show exactly who that is!  Each piece is created from steel and given a distressed finish in your choice of colors. The wings are adjustable so you can create the look of different stages of flight. Magnetic strips on the back are used to hold a photo and make mounting and changing pictures a breeze.

Dimensions: 9-1/4"high x 7-1/2"wide (15" with wings extended) x 4-1/2"deep.
Handmade in the USA