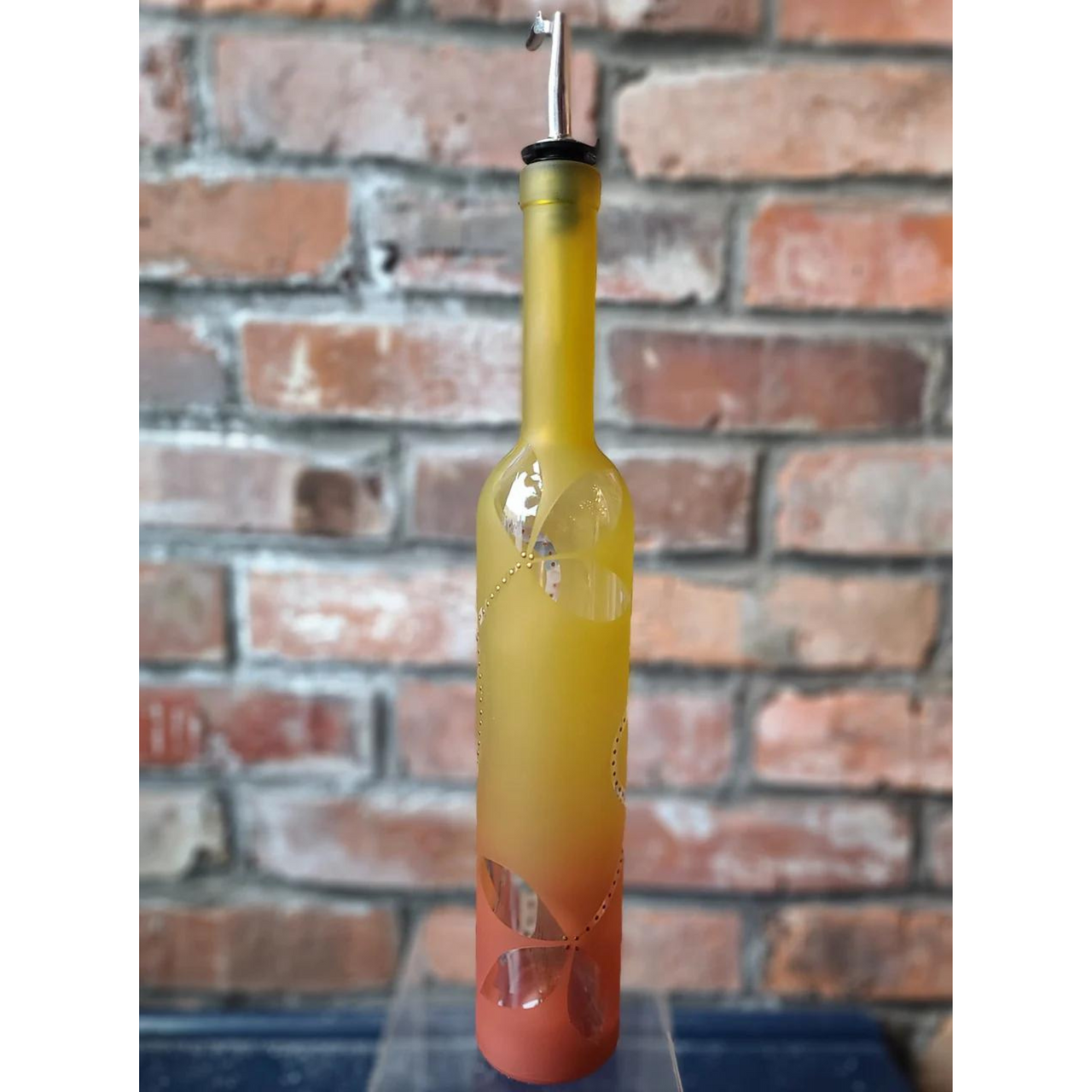 These oil bottles are as beautiful as they are functional! Each one is unique so if you see one you love, you'd best grab it because there will never be another like it! The subtle and wonderfully luminescent color is hard to capture in a photograph so expect some color variation, and for the real thing to be even more beautiful!

From the artist, "For this line I hand cut the resist one little leaf at a time, place it on the glass, and continue until the design is complete. Then I sandblast the piece, peel the resist off, and paint the sandblasted area with archival quality oil paints and enamels. The work is functional and can be washed, but it should not be displayed in direct sunlight as the paint is sensitive to prolonged UV exposure, as with any fine art."
Dimensions: most are approx. 14.5" tall, with spout. Call for specific measurements if needed.