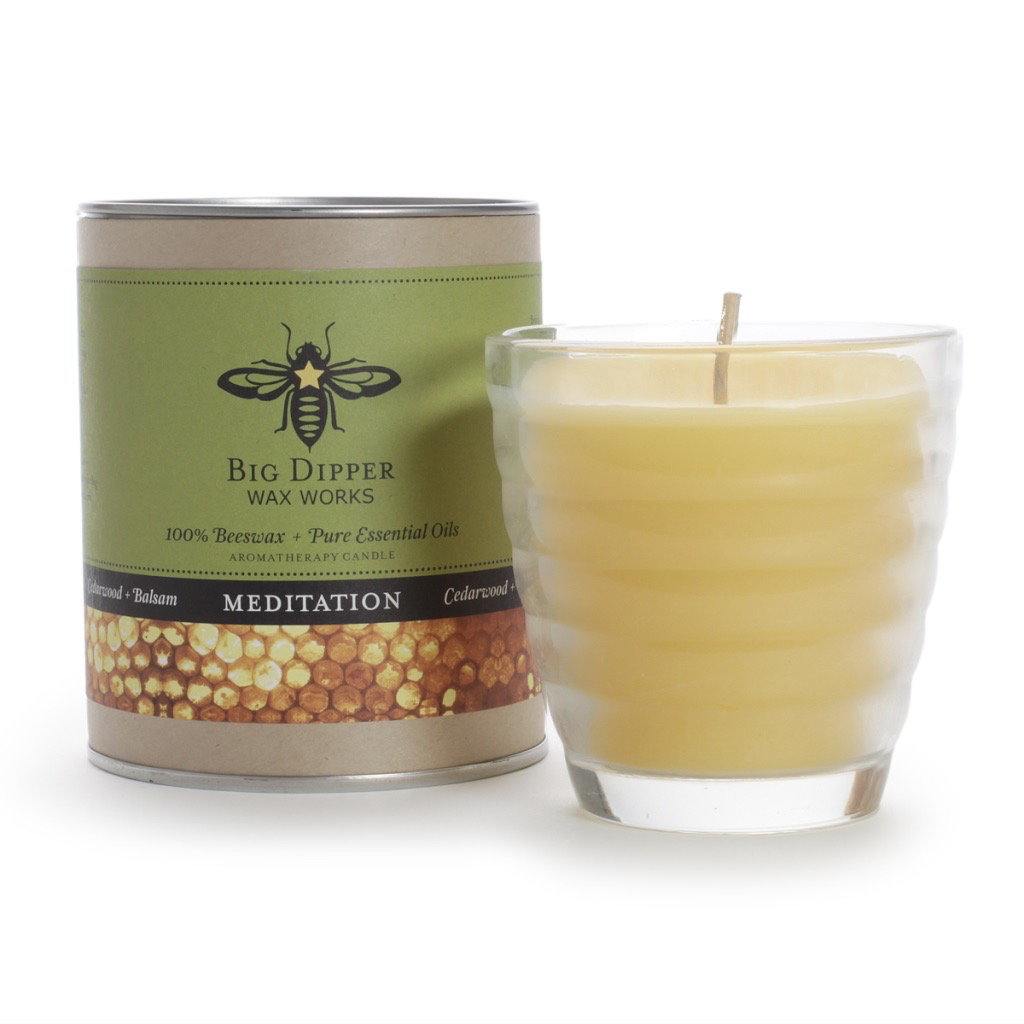 An enticing, comforting aroma of cedarwood and balsam that soothes the senses and stimulates creativity. Big Dipper's 
signature Beehive Glass makes a great gift,  packaged in a brightly colored box complete with a "Big Dipper" matchbook. 
This 4.2 ounce candle will burn bright for over 24 hours. 
Each therapeutic aromatherapy blend combines only the finest essential oils with the purest beeswax.
Absolutely no fragrance or synthetic scents are used.