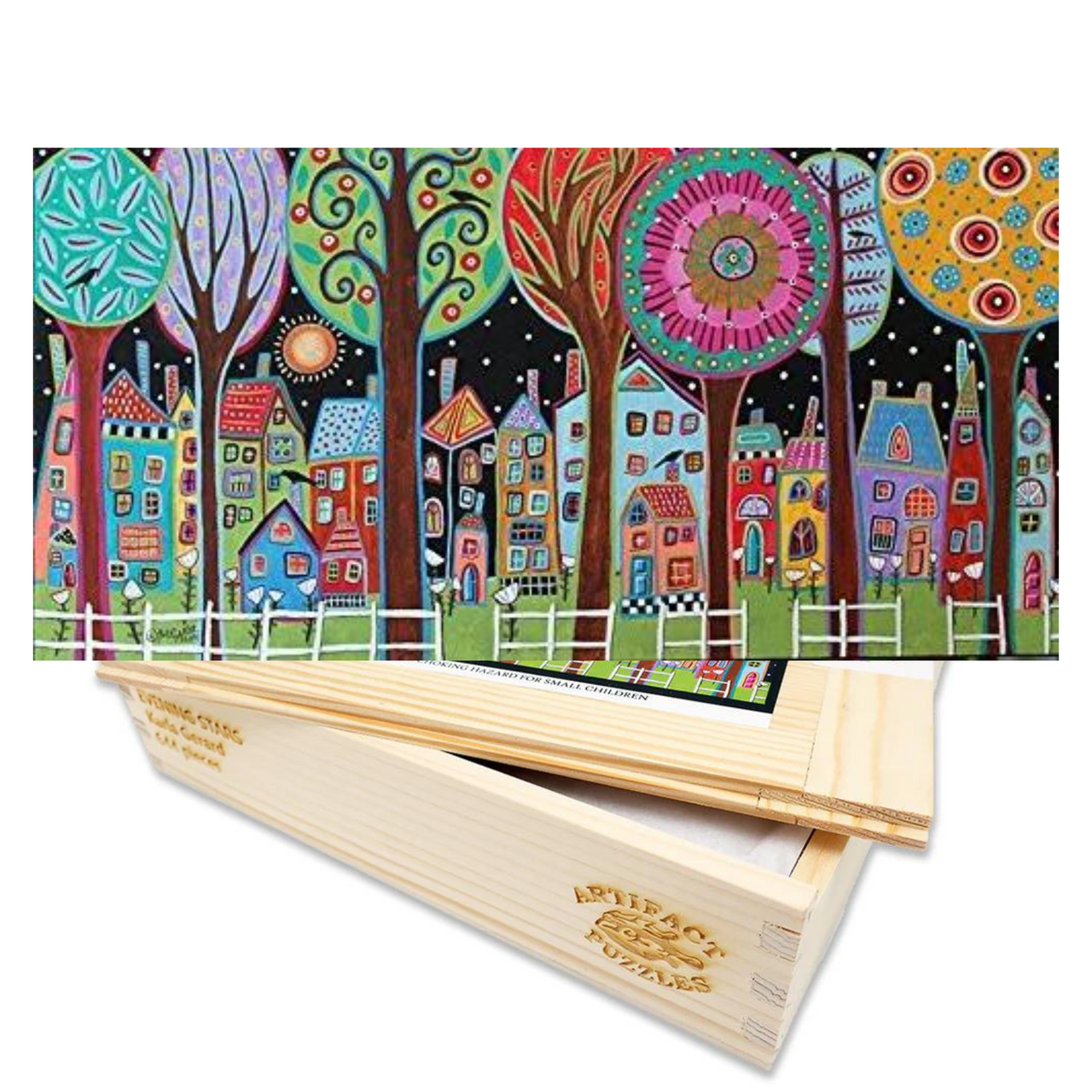 This 644 piece wooden jigsaw puzzle is an incredible and challenging way to enjoy Karla Gerard's painting "Evening Stars." Designed by Tara Flannery it features knob connectors and a number of unique Karla Gerard-inspired whimsy pieces.
This puzzle has a straight edge, but is harder than average for its piece count.
Like all Artifact puzzles it is laser-cut from 1/4" thick wood.
Packaged in a pine wood box.
Made in USA.
Finished size is 21" x 11"
Manufacturer recommended age: 15 years and up