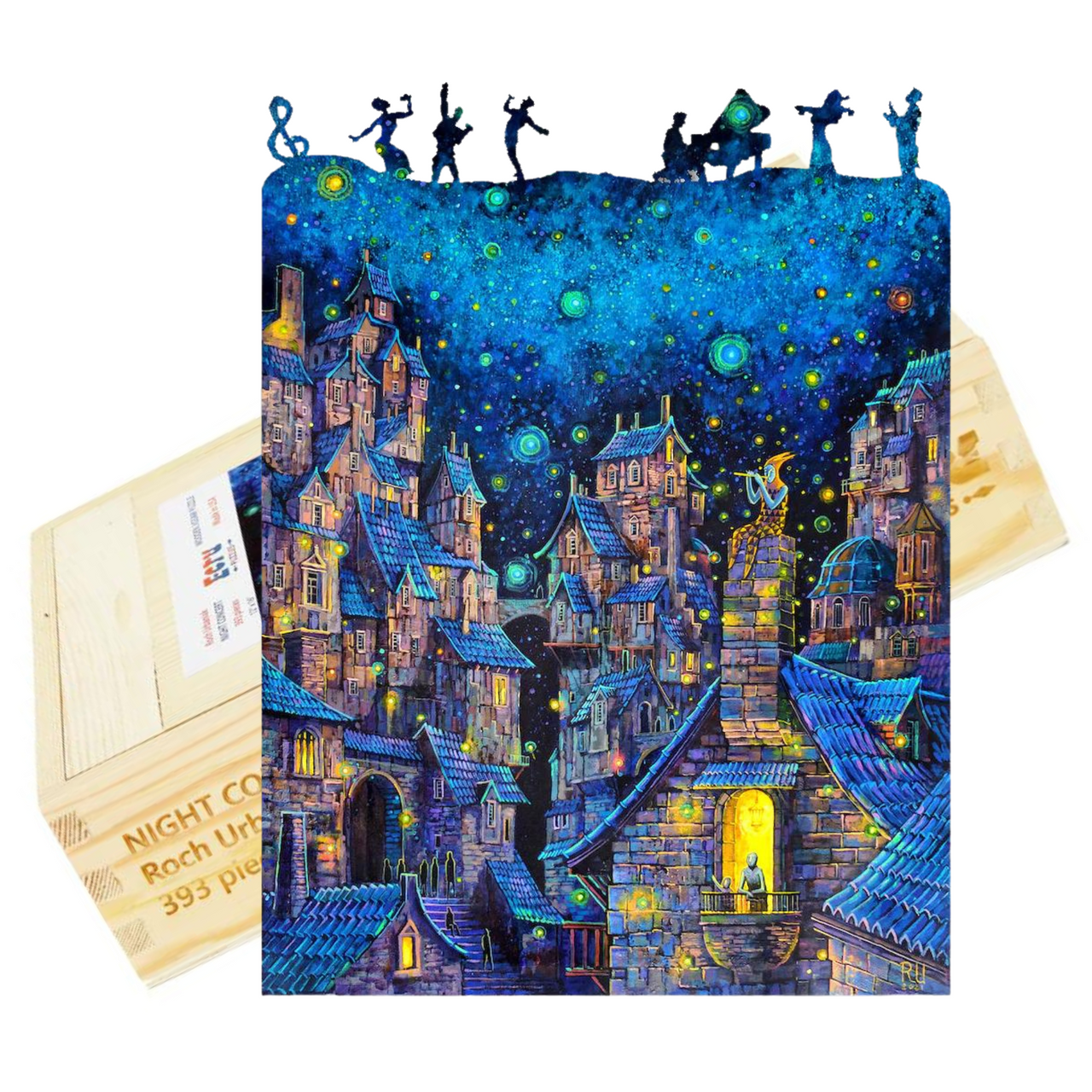 This challenging wooden jigsaw puzzle has 393 pieces, and features the painting Night Concert by Roch Urbaniak. 
Don't worry that all that sky it will get boring—the top has been cut into a whimsical edge (not shown on the box!); the other three edges are straight.
Ecru Puzzles have a matte image for reduced glare.
The pieces are square-ish but line up irregularly, with complex connectors inspired by the shape of guitars. This puzzle is really  hard. Puzzle design by David Figueiras and Gema Palacios. 
Like all Artifact puzzles it is laser-cut from thick 1/4" thick wood.
Made in the USA (specifically, Port Townsend, Washington!).
Packaged in a wood box with sliding lid, small picture of the image on top, and engraved side label.
Completed image is 12" x 16".
 Manufacturer recommended age: 15 years and up