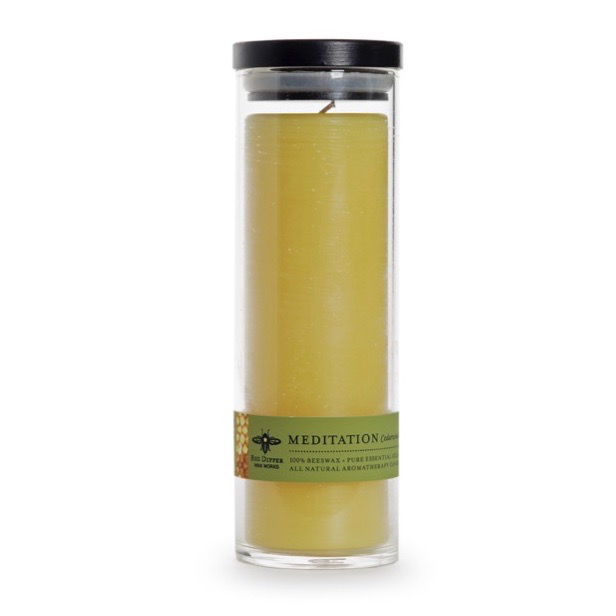 An enticing, comforting aroma of cedarwood and balsam that soothes the senses and stimulates creativity. The glasses are simply adorned with a removable label to match its scent blend.
12.5 oz candle burns for 90 hours.
Glass dimensions are 2.5" diameter, 8" high.
Each therapeutic aromatherapy blend combines only the finest essential oils with the purest beeswax.
Absolutely no fragrance or synthetic scents are used.