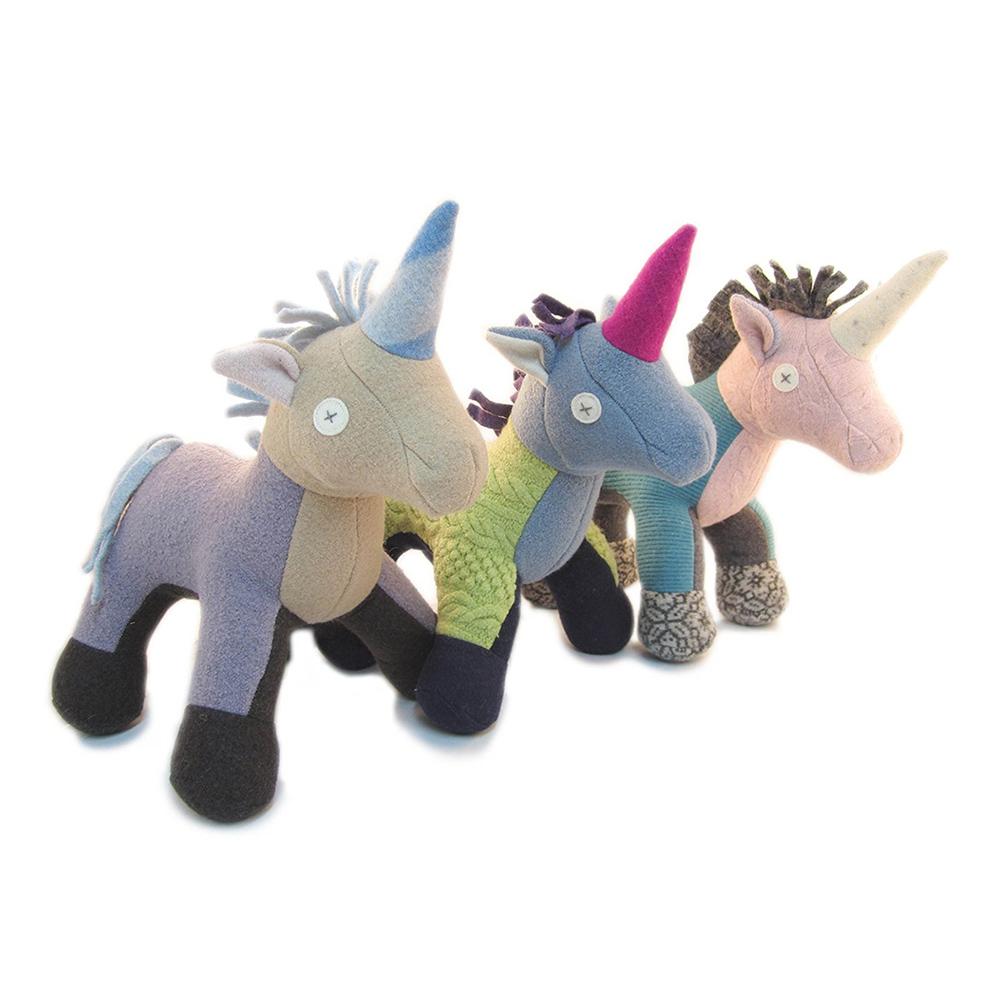 It used to be that Unicorns were only in fairytales but now this adorable Handmade Unicorn Stuffed Animal is about to ride its way into your heart.
At Cate and Levi, our artisans use reclaimed wool to craft this very adorable handcrafted Unicorn Stuffed Animal.
Handcrafted from Premium Reclaimed Wool, no two Unicorns are identical, as each puppet has a unique color combination

Size: Approximately 22 inch height (55.88 cm). Hand Wash Or Machine Wash Warm, Dry Low

This Stuffed Animal is both soft and plush and is a great companion for your child

Proudly Handmade in Canada by a family-owned business 
Each one is made from reclaimed wool whose colors and textures are individually selected. Not only is this process environmentally responsible, but it ensures that each animal is truly a one of a kind creation never to be duplicated.