Compendium: Why You're So Amazing Grandma
Compendium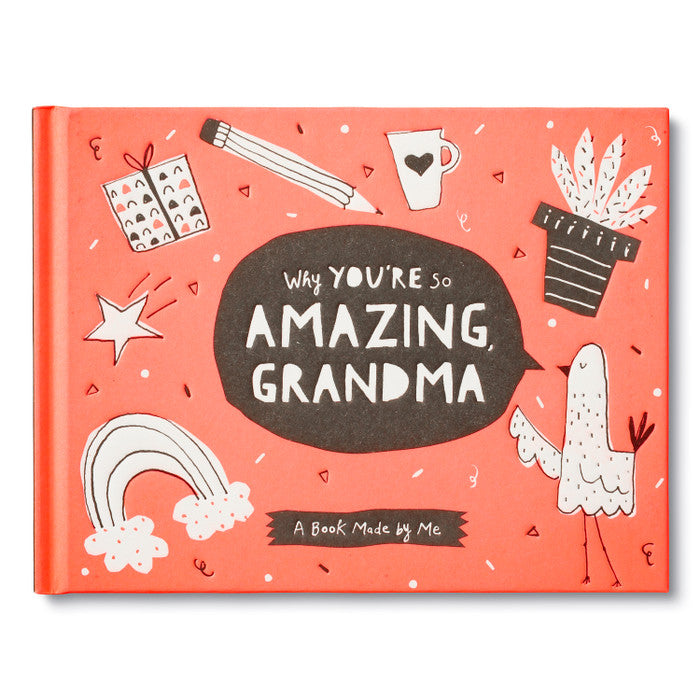 Help a child create a colorful custom gift for Grandma unlike any other. Each page of this whimsical fill-in book offers kids creative ways to express their appreciation and heart. From drawing pictures to circling superlatives, every spread is a chance to share just how amazing Grandma is. When complete, this vibrant keepsake will become a time capsule of a child's personality and heartwarming offering of a grandchild's love.

Inside, you'll find mix of sweet and playful prompts, such as:
You make me feel love when you __________________.
If we had our own planet, it would be called ___________________.
When I'm older, I hope you'll teach me how to _______________, just like you.
Great for kids 4 to 8 years old.
8.5"w x 6.5"
Hardcover, 24pg.