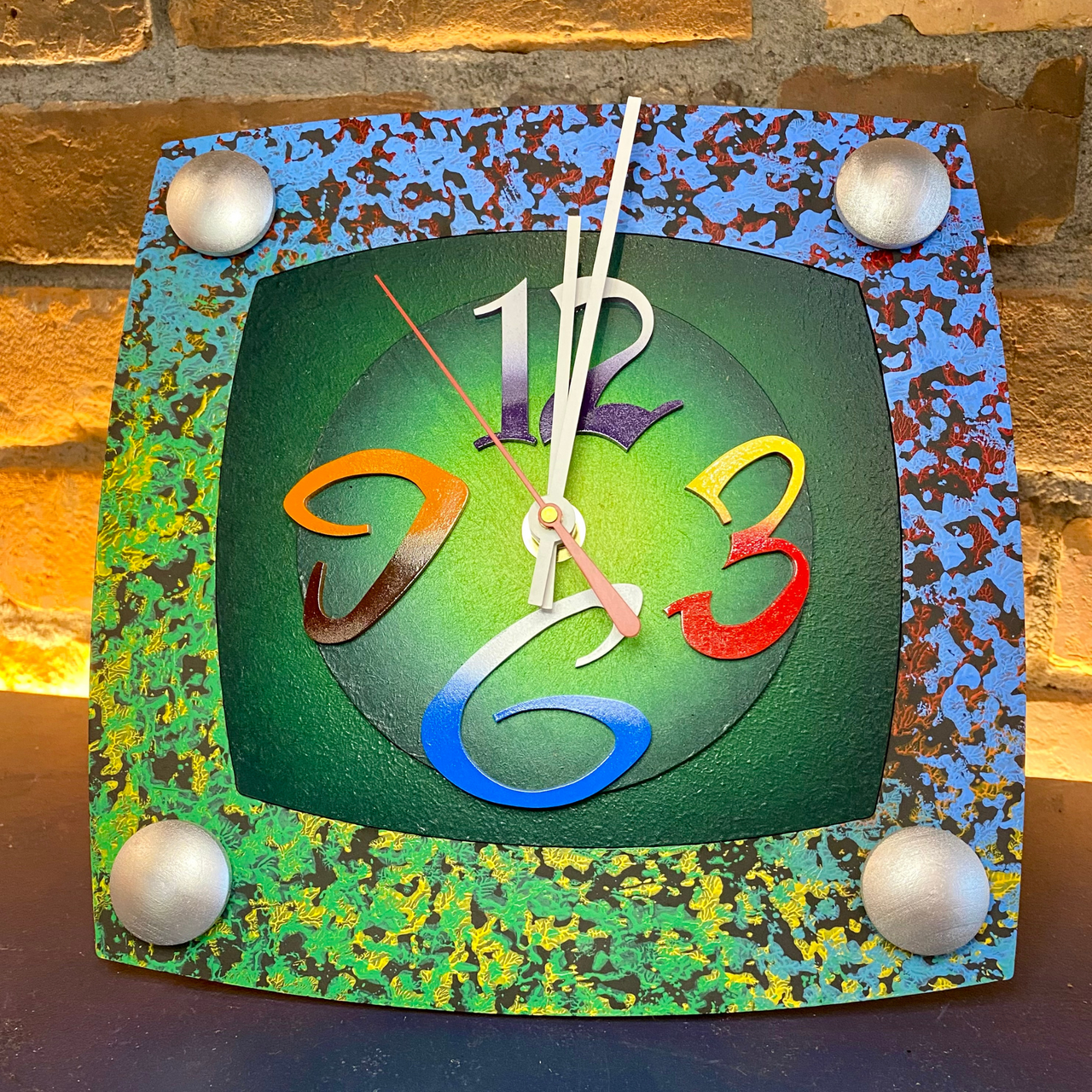 David Scherer is widely known for his whimsical  3-D clocks. Full of dimension, texture, and bold color (and black/white patterns) they are sure to add energy and more than a bit of fun to your decor!

Can be used with a stand or hung on the wall.
Runs on single AA battery.
Approx. 9in.
Weighs approx. .75lb.
Handmade in Michigan