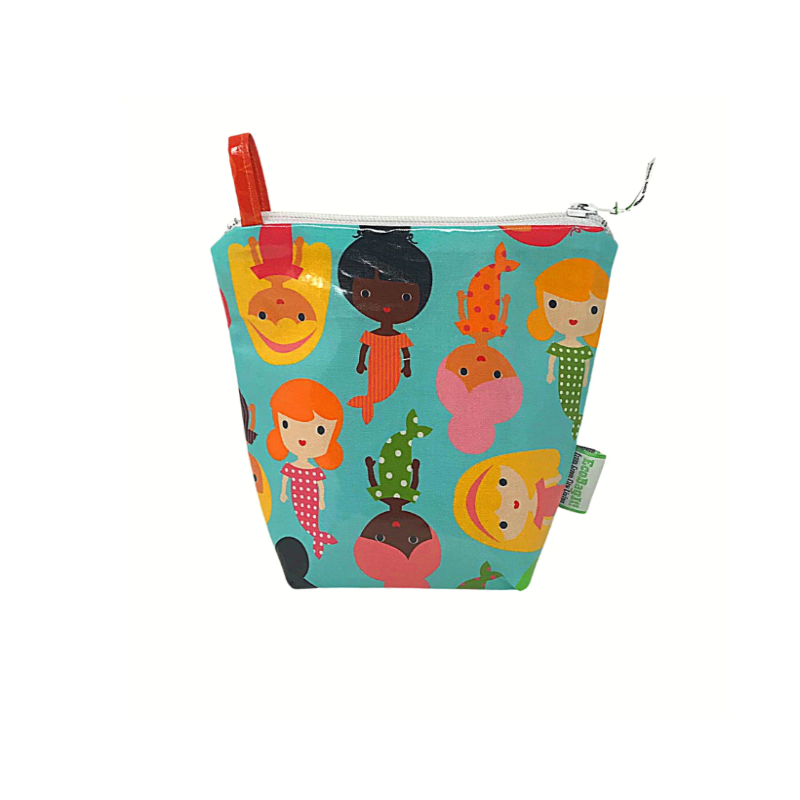 Reusable sandwich bags in fun and whimsical patterns! Perfect for packing lunches or storing leftover finger foods. 
Eco-friendly bags, made with 100% food safe materials, washable in the dishwasher, good for over 2,000 uses. 
Wash on top rack of dishwasher or in washing machine, hang to dry, inner liner is removable to aid in drying.
* Made in USA * 7" x 7 1/2" x 2" * Free of BPA, Phthalate, lead and PVC *