Life on Earth 100pc puzzle
Eeboo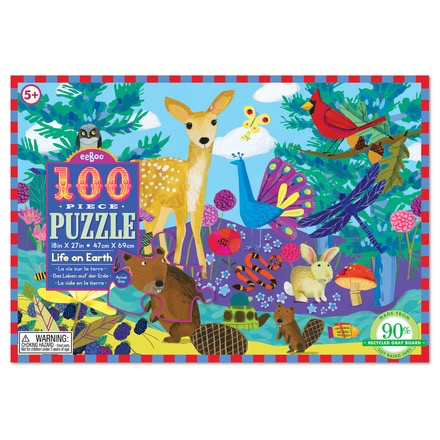 Flowers, berries, beavers, bees 
An owl, a cardinal in the trees. 
What else? You'll find out as you do it! 
So try this puzzle! Get right to it!
Pieces sized for little hands just starting to explore the puzzles. Piecing together a puzzle aids in the development of pattern, shape, and color recognition. We know they'll enjoy this one.

* Illustrated by Melissa Sweet * Ages 5 & Up * 90% recycled materials, printed with vegetable-based inks *
Completed size: 27" x 18"