eeBoo: Mushroom Rainbow 1000pc Puzzle
Eeboo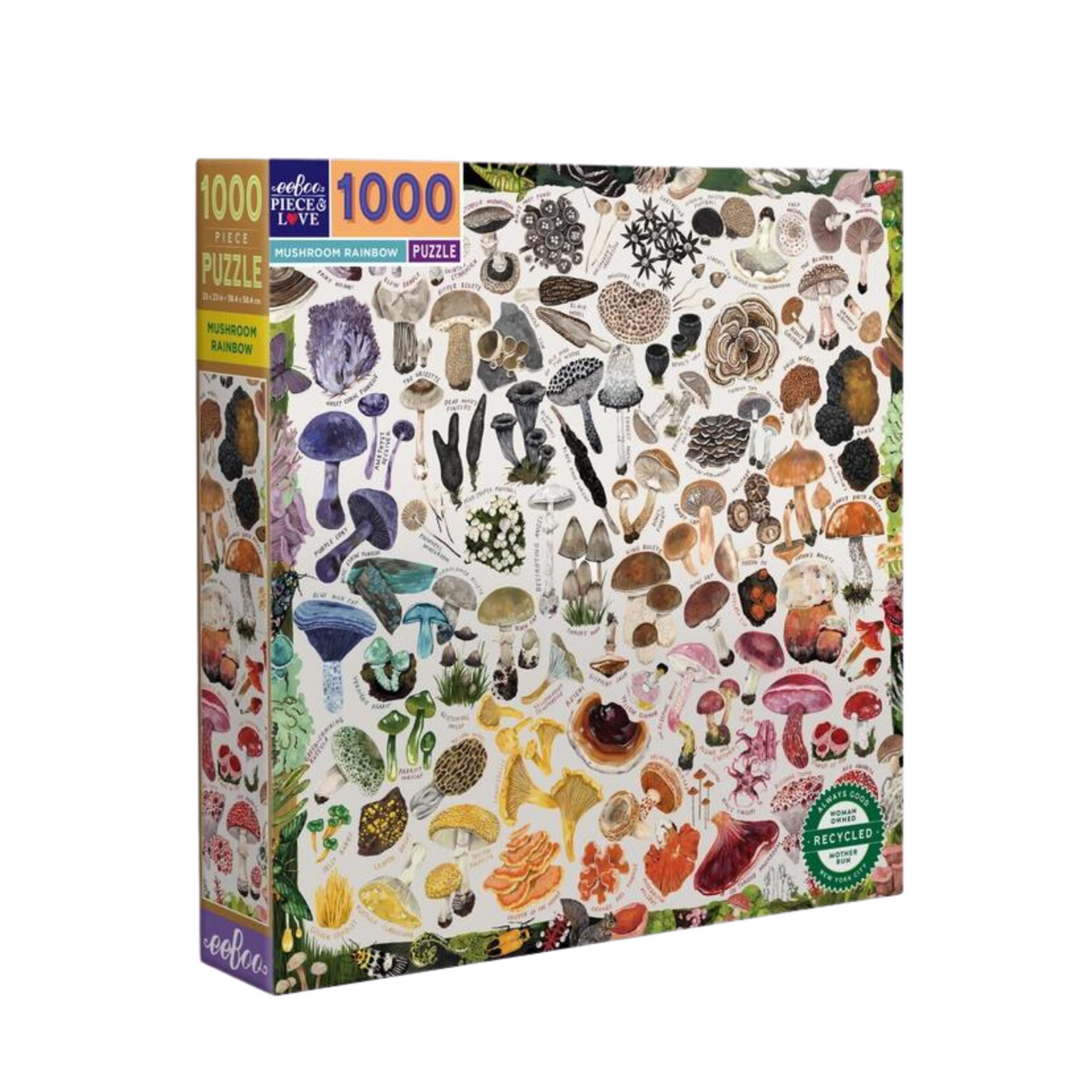 Shiitake, Red Amanita, Oyster ... these are but a handful of fascinating fungi you'll find as you piece together this puzzle illustrated by Kelsey Oseid. If the challenge of completing this piece-by-piece isn't enough, we invite you to get familiar with each variety and see if you can list them afterward. Who knew there were so many? And in every hue! Nature is truly incredible.
A high-quality jigsaw puzzle for adults and families, with glossy, sturdy pieces and minimal puzzle dust. Sustainably sourced: Made with recycled board and printed on FSC-certified paper using vegetable-based inks. Completed size: 23"x23". Includes color insert.
USA and women-owned.
This product made in China.