eeBoo: Seaside Harbor 1000pc Puzzle
Eeboo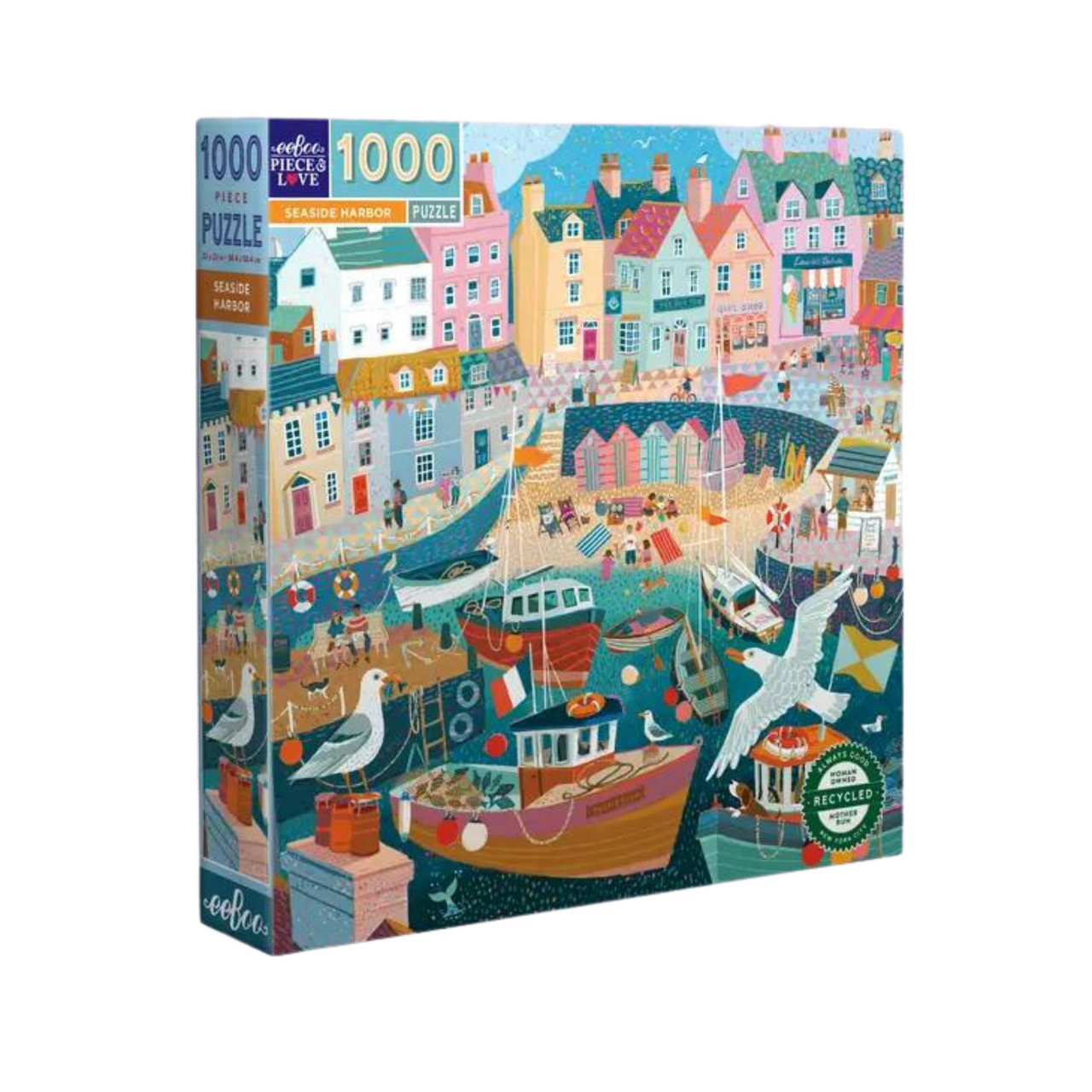 This addition to eeBoo's English cottage series features original art by English painter Victoria Ball. Her bountiful and thoughtful details, vibrant colors, and patterns bring the boisterous scene to life.
A high-quality jigsaw puzzle for adults and families, with glossy, sturdy pieces and minimal puzzle dust. Sustainably sourced: Made with recycled board and printed on FSC-certified paper using vegetable-based inks. Completed size: 23"x23". Includes color insert.
USA and women-owned.
This product made in China.