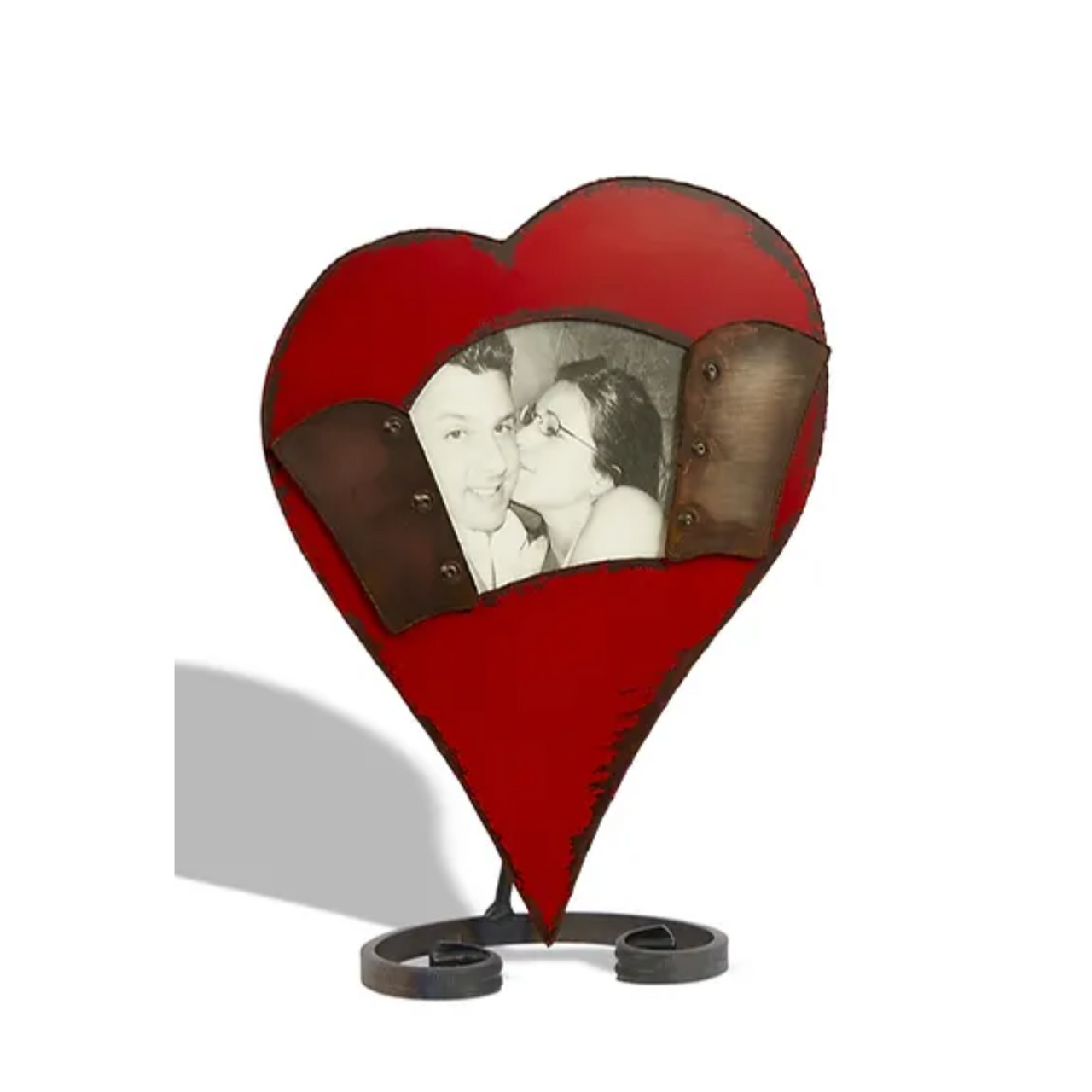 Who's in YOUR heart?
These tabletop Heart Frames let you show exactly who that is! Each piece is created from steel and given a distressed finish in your choice of optional colors. Magnetic strips on the back are used to hold a photo and make mounting and changing pictures a breeze.

Dimensions: 9-1/4"high x 7-1/2"wide x 4-1/2"deep.
Handmade in the USA