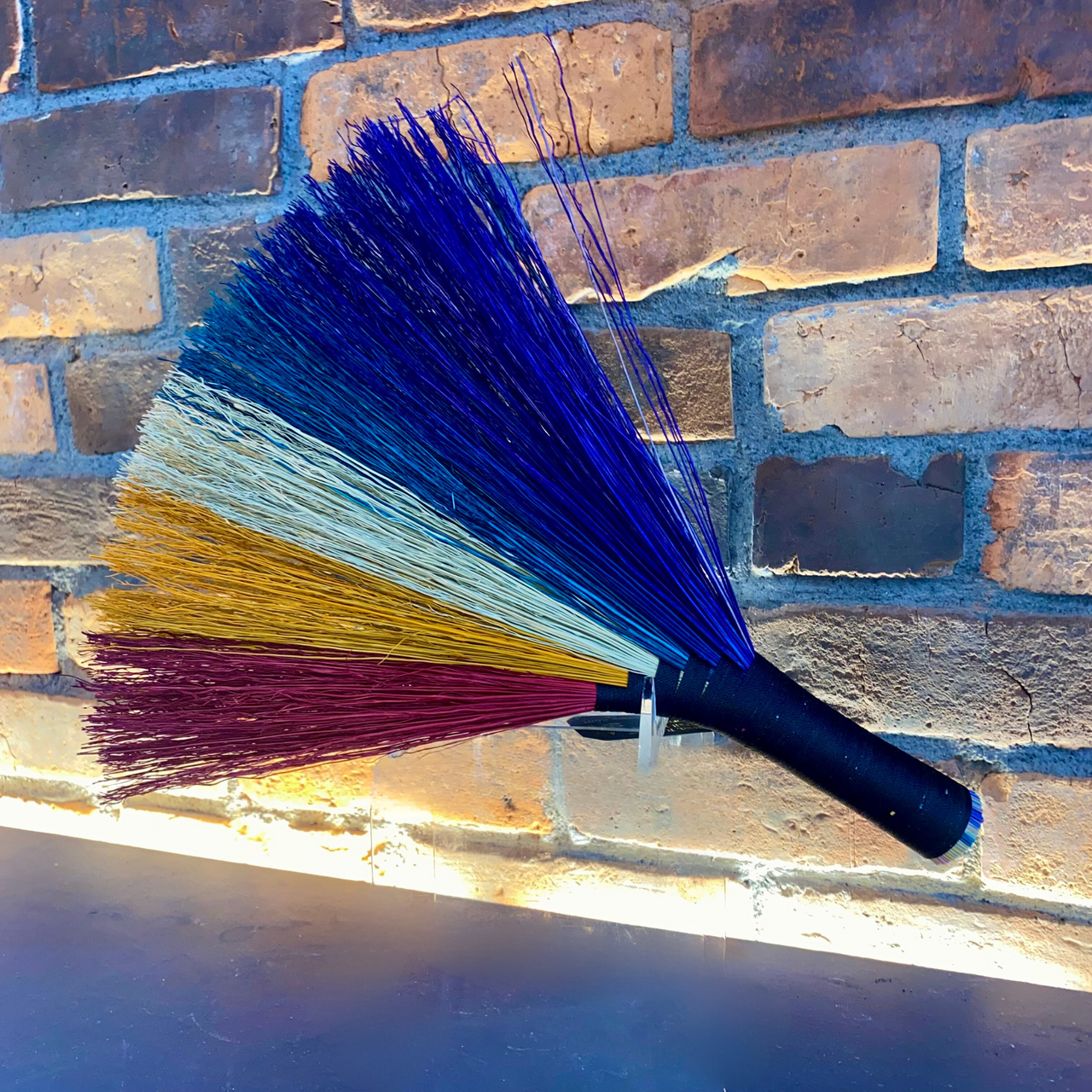 Keven Craft Rituals brooms are the epitome of American handcraft—a household item that is both functional and beautiful. Each broom is made by hand and thus unique. They are made with hand-dyed* broom corn and lovingly stitched and adorned with special details in Portland, Oregon.
*no preservatives are used in the dye so they can fade if left in the sunlight and bleeding can occur if they get too wet. Since it is a natural material you may notice some variations in color dyes, especially the black. This is normal for natural, nontoxic dyes and natural dying process.
Hang on the wall to preserve shape (and provide enjoyment!). Mist with vinegar and water if they get musty.
Approx. 13.5" in length. Span at the widest is appox. 10"
Did you know that brooms are a traditional wedding and new home gift? They symbolize a fresh start as well as being a symbol of good luck.