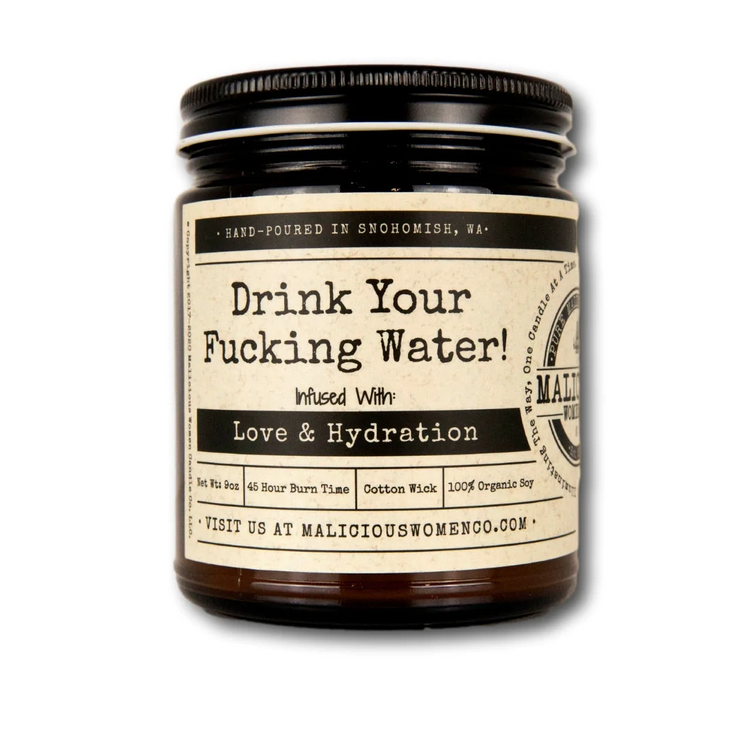 Drink Your Fucking Water! - Infused With "Love & Hydration" Scent: Lavender & Coconut Water
No, wine and coffee do not count as drinking water.
DRINK SOME WATER, YOU BEAUTIFUL AND CAPABLE BUT DEHYDRATED BITCH.
Scent:  Lavender & Coconut Water 
Relax with the smell of French Lavender & and refreshing coconut water in this refreshing spa scent. Undertones of Tonka bean, Amber & Vanilla creates a sweet ending to this calming scent.