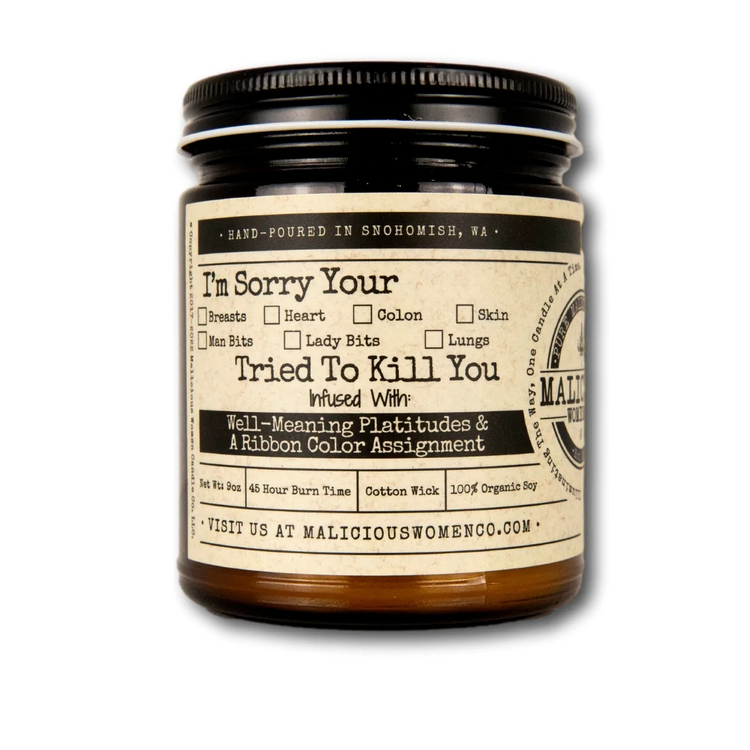 I'm Sorry Your... Tried To Kill You - Infused with "Well-Meaning Platitudes & A Ribbon Color Assignment Scent: Clean Linen
When you cannot find the words simply check the box and give the gift of maliciousness.

Scent: Clean Linen
Set your laundry on fire--if only in your mind. Crisp cotton scents will fill the air that is so clean that you'll (almost) regret not running a load of whites.