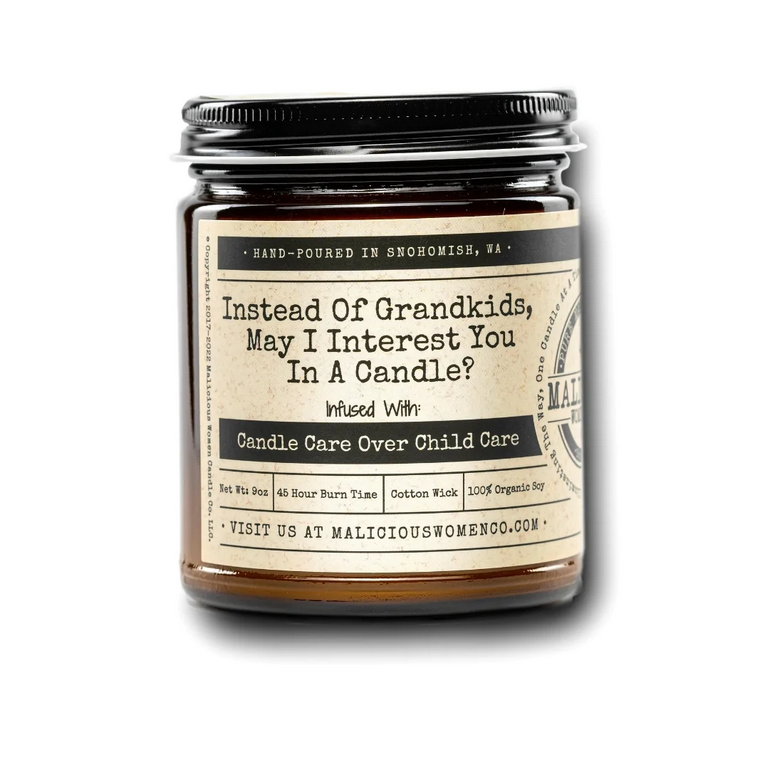 Instead Of Grandkids, May I Interest You In A Candle? Infused With: "Candle Care Over Child Care" Scent: Cotton Candy & Pine
Seriously, can we talk about the cost of childcare and why not everyone wants the nuisance? My candles cost much less energy to care for.

Scent: Cotton Candy & Pine
This scent is as unusual and complex as a woman herself. I blended this beautiful scent myself and I guarantee you won't find another scent like it. It is soft & strong, sweet & earthy, and to me…it smells like hiking through a glitter-covered forest. It's so good and it is so Spring and Summer!