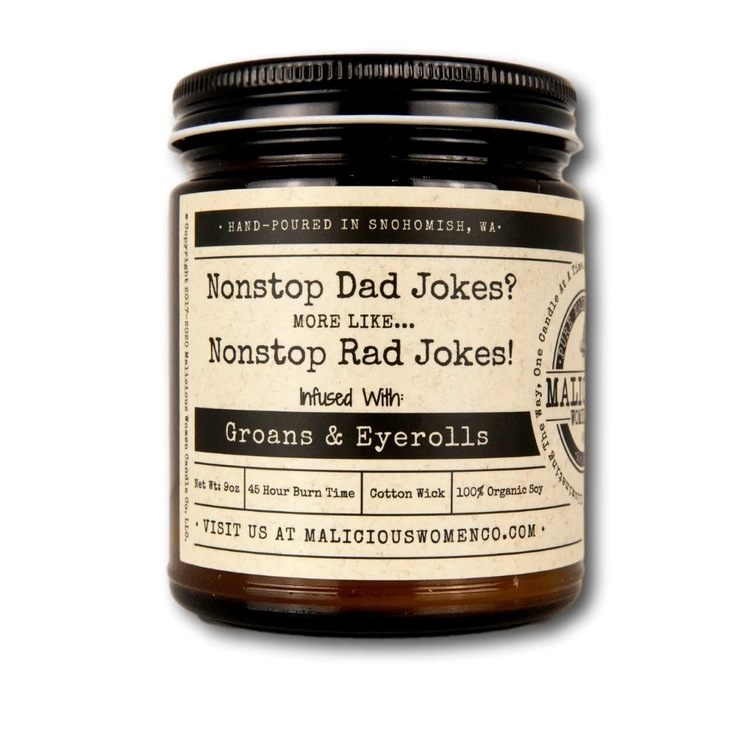 Nonstop Dad Jokes? More Like... Nonstop Rad Jokes! - Infused With "Groans & Eyerolls" Scent Espresso Yo Self
These puns are armed and dadl-y... and always intended. 
Scent:  Espresso Yo' Self:
The best part of waking up is warm roasted Colombian coffee beans. Dark espresso with hints of buttery caramel and vanilla whipped cream create a balanced blend that will have your coffee cup on defense.