Pomegranate: "Who Created This?" Knowledge Cards
Pomegranate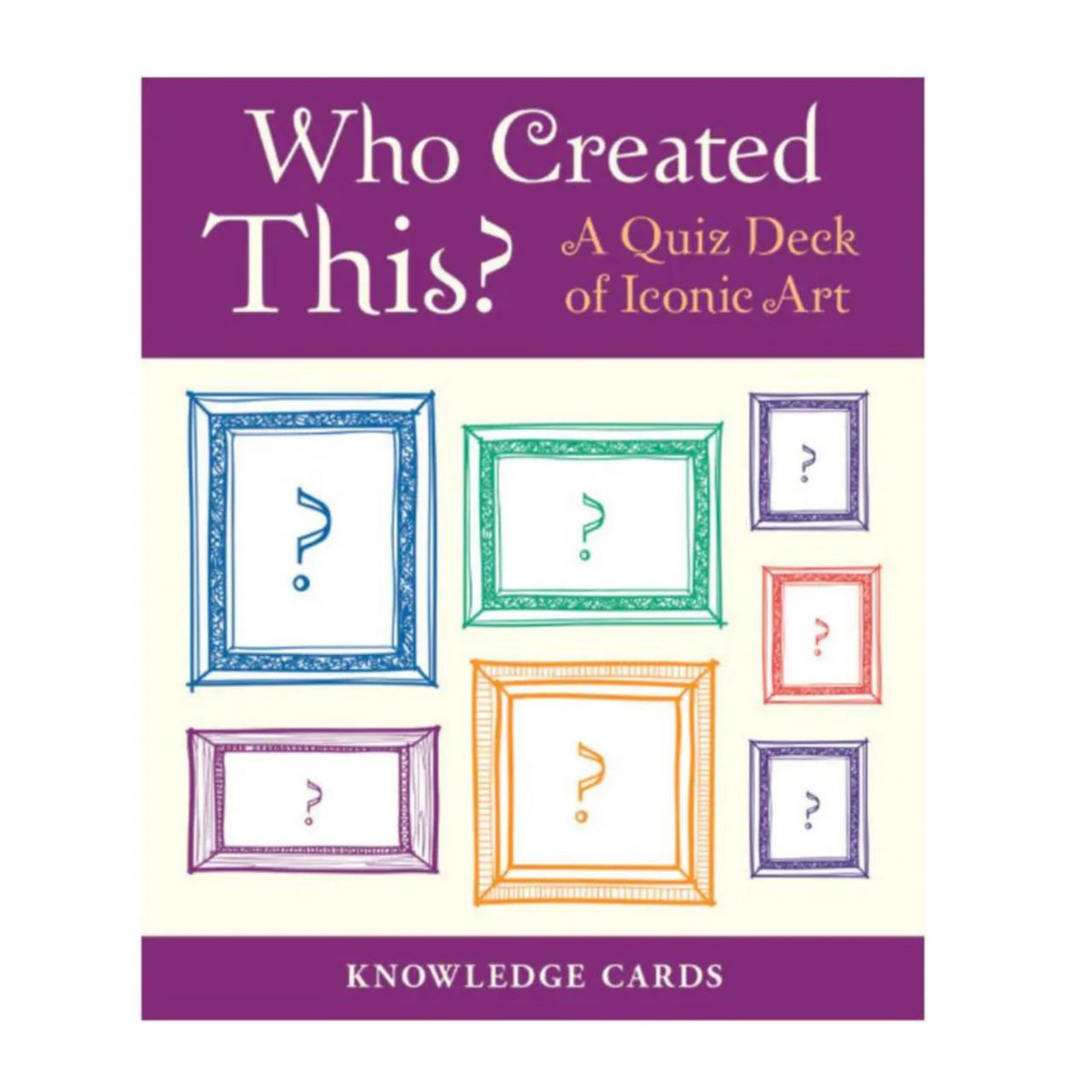 Think you know The Thinker? Can you conjure in your mind's eye View of Toledo? Are you acquainted with The Sleeping Gypsy? And what's LOVE? You might think you know these artworks—after all, they're iconic—but with a survey of everything from Renaissance masterpieces to 20th-century pop art, this quiz deck will challenge art aficionados of all styles. Anyone up for this brain game will have to name the artist without seeing the art. There are no images, not even on the card backs (we wouldn't want to tempt you). The front of each card presents merely a title, while the backs reveal the essential information about the artwork and artist in question. Go on, see what you know, or invite your friends to name the artists behind history's most influential, enduring, and defining artworks.
• With 48 fact-filled cards per package, Knowledge Cards are a great source of condensed information—all in a deck the size of a pack of playing cards.
• Knowledge Cards are like small books—packed full of information and fun
• An easy way to learn
• Use as flash cards, or as a quiz game

Size: 3.25 x 4 x .75 in.