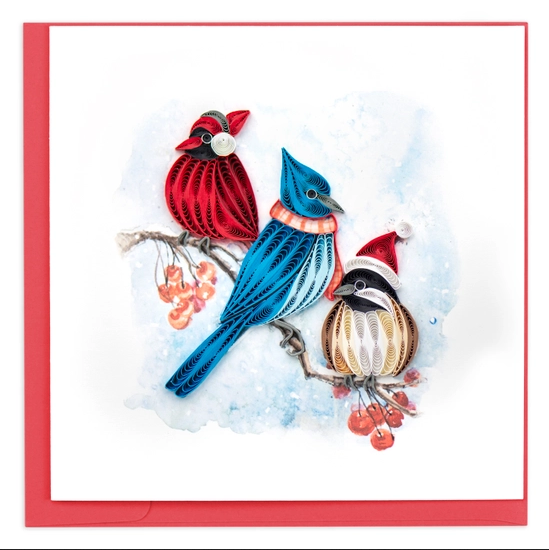 Send season's greetings with the Quilled Snowbirds Holiday Card. This design features three birds decorated with scarves and other winter attire.
Each quilled card is beautifully handmade by a highly skilled artisan and takes one hour to create. A quilled card is meant for you to share, treasure as a keepsake, or display as the work of art it is.
Verified Fair Trade Federation Member Don't just send a card, send art!
Product Details
Blank Inside
Size: 6 in. x 6 in.
Envelope Color subject to availability
Additional postage may be required. Hand cancelling recommended.
Made in Vietnam