Still Life with Flowers 500pc puzzle
Eeboo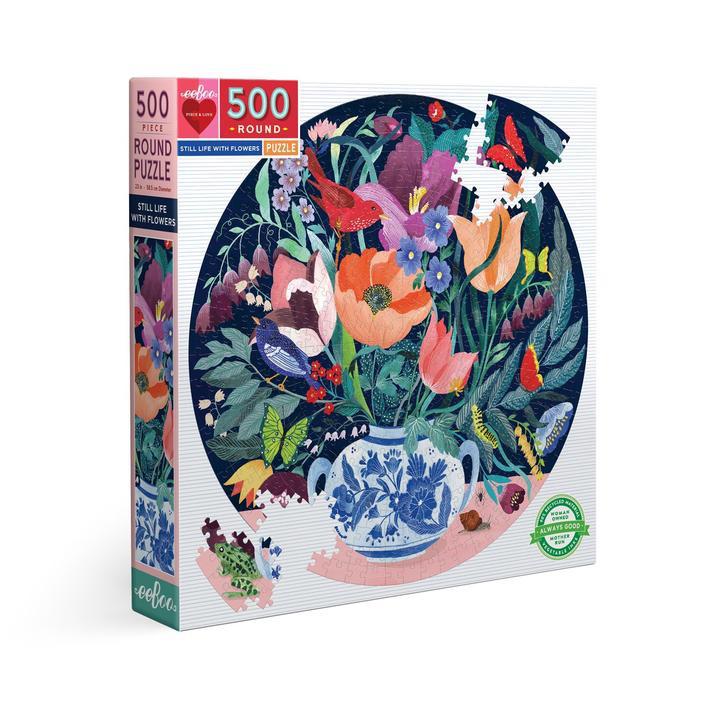 This puzzle pays homage to the still life paintings of the Dutch masters. Illustrated by Malin Gyllensvann, it features the deep reds, lilacs and peach hues of the floral arrangement in the Delft vase against the intense midnight blue backdrop. Little creatures, such as the snail, frogs, and caterpillars adorn the table top and green leaves, becoming part of the portrait as they did in their 17th century Dutch forebearers.
A high-quality jigsaw puzzle for adults and families, with glossy, sturdy pieces and minimal puzzle dust. Sustainably sourced: Made with recycled board and printed on FSC-certified paper using vegetable-based inks. Completed size: 23"D. Includes color insert.
USA and women-owned.
This product made in China.