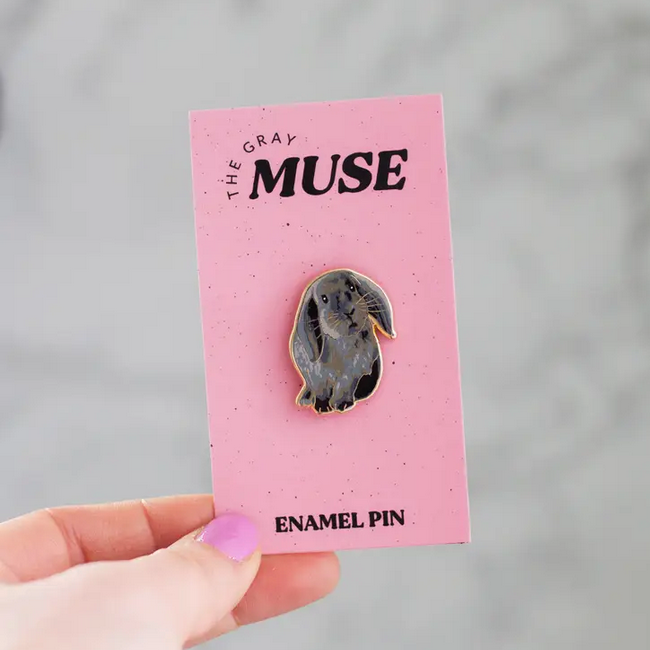 The Gray Bunny Enamel Pin - the perfect accessory for any bunny lover! Gray bunnies are a beloved breed known for their soft and fluffy fur, adorable faces, and sweet dispositions. These intelligent and social animals make great pets for those who appreciate their playful and affectionate nature. Gray bunnies are also low-maintenance and easy to care for, making them a great choice for first-time pet owners.

So why wait? Show off your love for these adorable creatures with our Gray Bunny Enamel Pin. It's the perfect addition to any bunny enthusiast's collection. Part of the Furry Animal Collection, gift this unique lapel pin to the animal devotees in your life, or collect the full assortment to create your own pin family.
Size: 1.2" tall hard enamel pin.
Made in United States