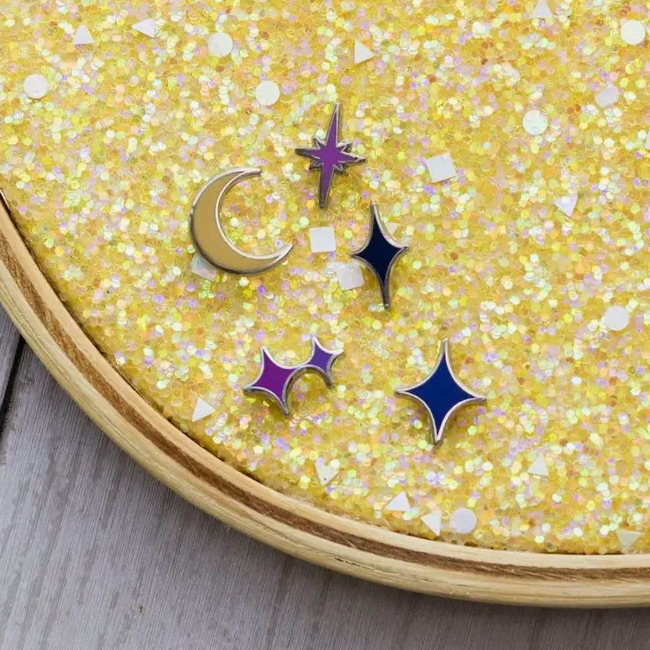 Five mini stars and moon pins in one collection!
These mini pins are perfect for adorning journals, backpacks, or adding some flair to your clothing. Use as board fillers for your pin collections. 
This collection includes five individual enamel pins and are not sold separately.  Size: 0.5" tall hard enamel pins. Made in the United States.