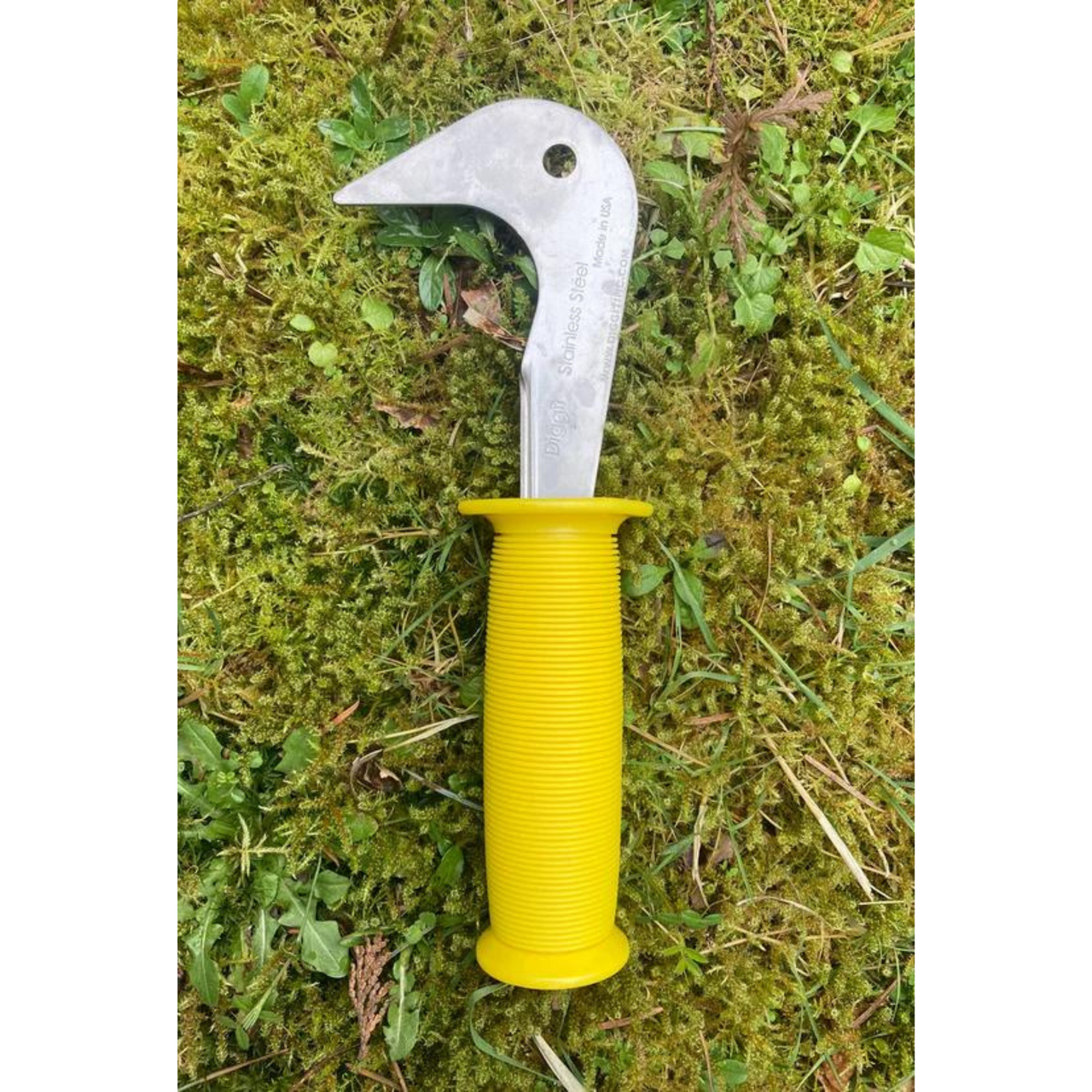 The Diggit Duck is great for hard to reach places!
This tool is used for getting weeds out of cracks in driveways, sidewalks, rockeries, and out of hard-packed, rocky ground such as gravel pathways and dirt driveways. It is also excellent for digging out tough weeds like grasses that have invaded flower beds. We call it a duck because the shape of the blade and the hang hole look like a duck's head.
Blade is very corrosion resistant stainless steel
Handle is palm-friendly and too bright to get lost in the garden
Built to last using strong, weather-proof materials
Made in USA!
Because this tool has a stainless blade and a weather resistant rubber handle you can leave it outside all year. We have a tool that has been outside for 20 years and still works great!
Made in the USA (Everett, Washington!)