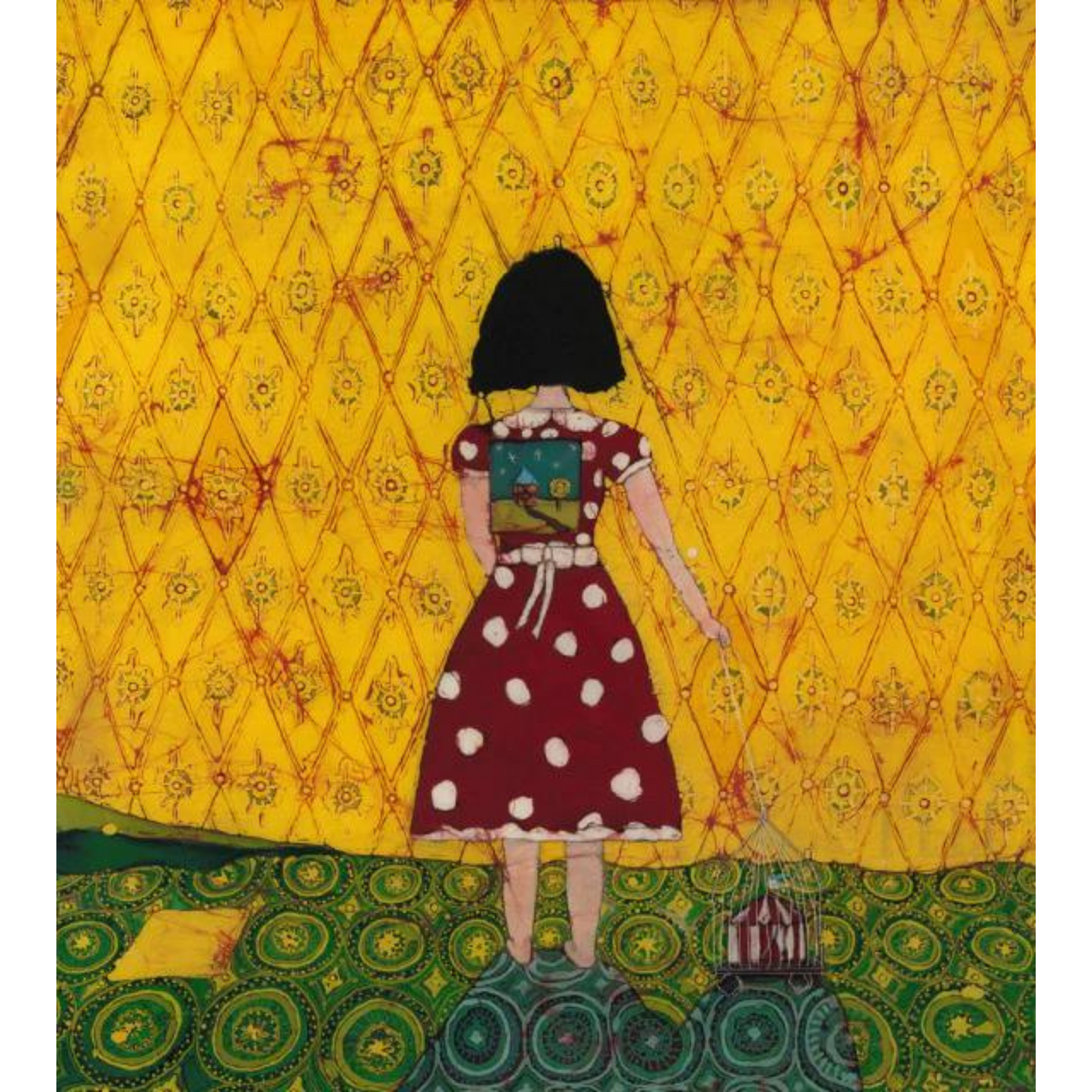 Whimsical 5x7 greeting card perfect for any occasion, based on an original piece by the artist.

"Batik artist Lisa Telling Kattenbraker is based in Olympia, WA. Her originals are created using locally harvested beeswax and fiber reactive dyes on cotton fabric. While the narrative batiks are expressions of experiences from her own life, the imagery, patterns, symbols, and faceless stick figures invite the viewer to bring their own stories into each creation with the hopes of sparking conversation and connection." - Artist info on the back of the card along with title of the artwork.
Blank inside, with envelope. Card stock is a mixture of post consumer recycled paper and sustainably harvested paper sources.  Printed locally.  Single cards are packaged in a biodegradable plastic sleeve.