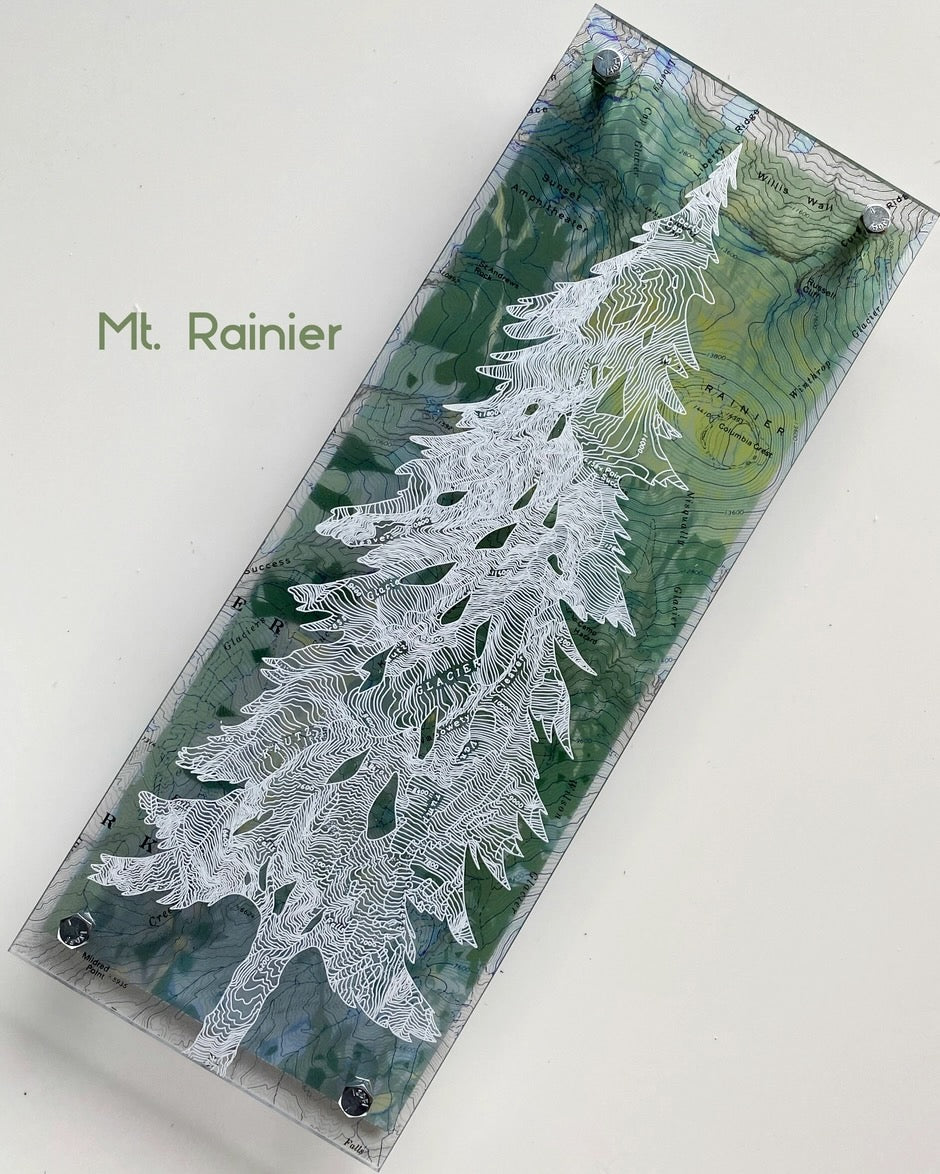 Fabulous as a series, or as individual pieces. Each one has a lone tree hand drawn on topographic maps from Mt. Hood, Mt. Rainier and Mt. St. Helens. The background photograph on all three shows different parts of an original of aspen trees, which was digitized by the artist to create the warm greens and yellows you see behind the maps and silhouettes.
About artist's work:
"I screen print "clear" maps on plexiglass and trace the map lines in white ink, creating original silhouettes from the topography or city block lines. Each map & illustration is backed with an original photograph I took on location. The unframed, dimensional nature of my work showcases the map, illustration and photographs in a single, contemporary design."
Size: 16" x 6"; Weight: 1.4lbs
Hangs on nail or small hook
UV Rated, Water and Sunlight Proof.
Handmade in Portland, Oregon