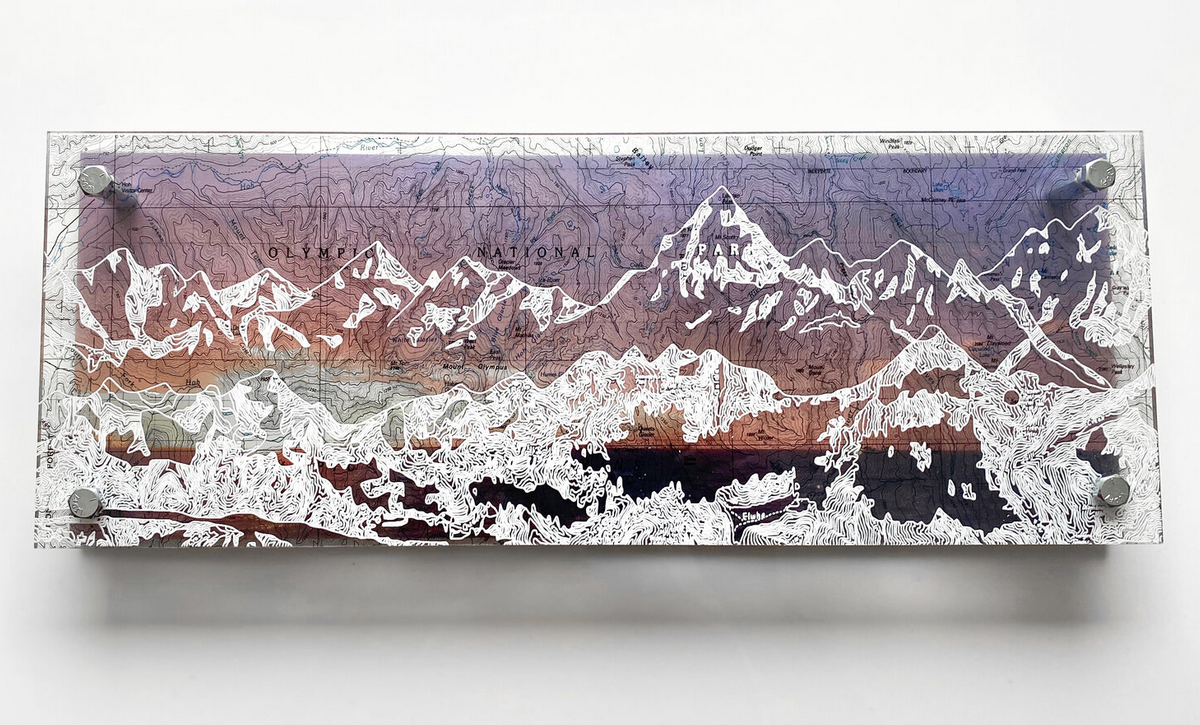 The Mighty Olympics, drawn from the Topography of an Olympic Mountains Map- the map features Mt. Olympus and the photograph in the background is from a sunset the artist took on Puget Sound.
About artist's work:
"I screen print "clear" maps on plexiglass and trace the map lines in white ink, creating original silhouettes from the topography or city block lines. Each map & illustration is backed with an original photograph I took on location. The unframed, dimensional nature of my work showcases the map, illustration and photographs in a single, contemporary design."
All maps are based on GIS, Forest Service Maps and historical files.
Size 6" x 16"; Weight 1.4lb
Hangs on nail or small hook
UV Rated, Water and Sunlight Proof.
Handmade in Portland, Oregon