Pomegranate: "Women Who Dare, vol II" Knowledge Cards
Pomegranate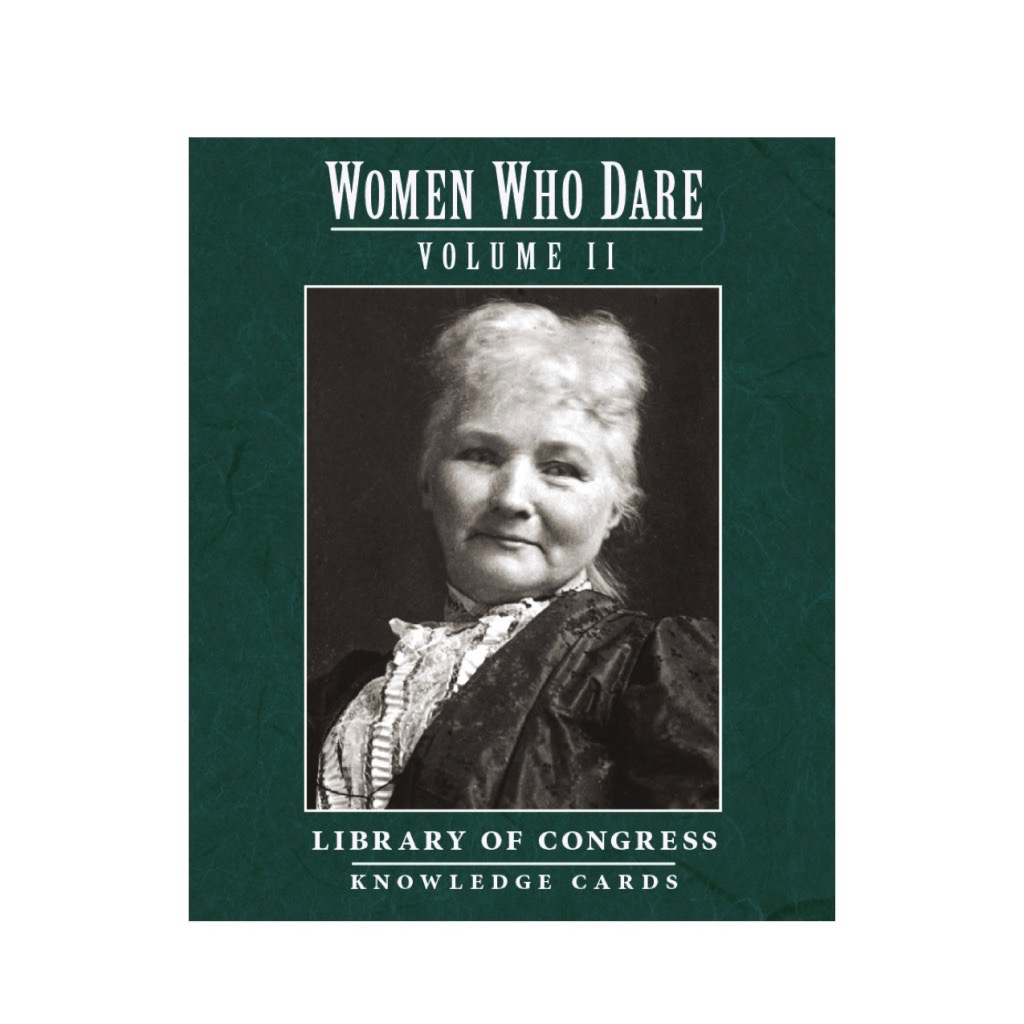 "My address is like my shoes. It travels with me. I abide where there is a fight against wrong." ~ Mary Harris "Mother" Jones, cover image
Passion and ambition, insight and determination, shrewdness and courage: the 48 remarkable women profiled in these Knowledge Cards had them in spades.
They defied expectation, flouted convention, outfought or outthought sexual and political oppression, and led remarkable (if not always happy) lives; and they achieved outstanding success in fields of endeavor—literature, world exploration, natural science, sports—formerly considered appropriate only to the attention of men. Each Knowledge Card in this deck presents a photograph and a brief biography of a daring woman.
Published with the Library of Congress

Size: 3.25 x 4 x .75 in.