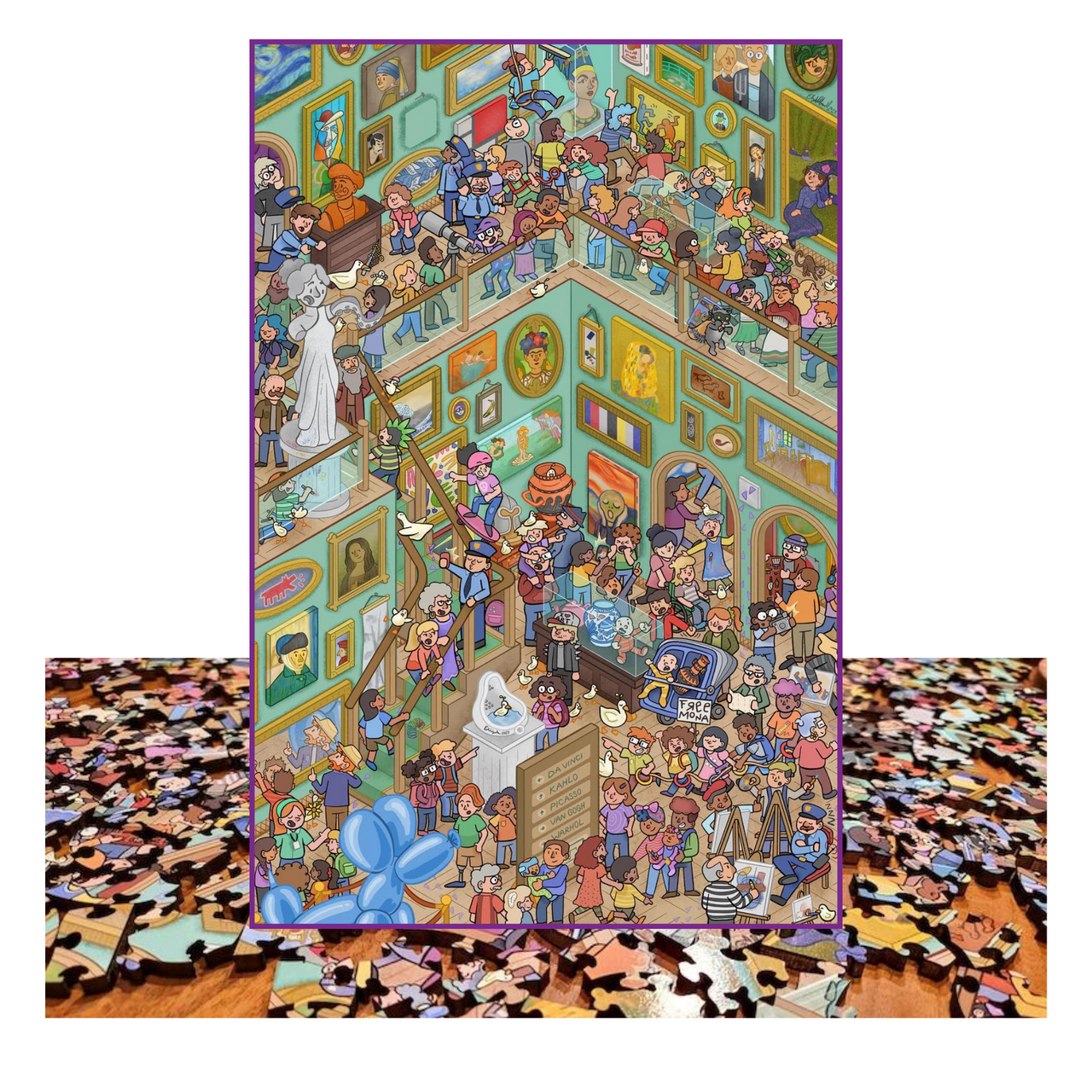 The Heist is a 465-piece wooden jigsaw puzzle and a highly-detailed and comical look at a heist at an art museum by Elijah Haswell.
Can you spot all the famous artwork and artists? And find the thief? 
The puzzle has a straight edge, irregular piece shapes, and themed whimsies celebrating icons of fine art and the heist theme. Puzzle design by David Figueiras and Gema Palacio. 
Like all Artifact puzzles it's laser-cut from quarter-inch thick wood.
Packaged in an unfinished pine wood box with sliding lid and small image on the box. 
Made in USA
12" x 17.5" 

Manufacturer recommended age: 15 years and up