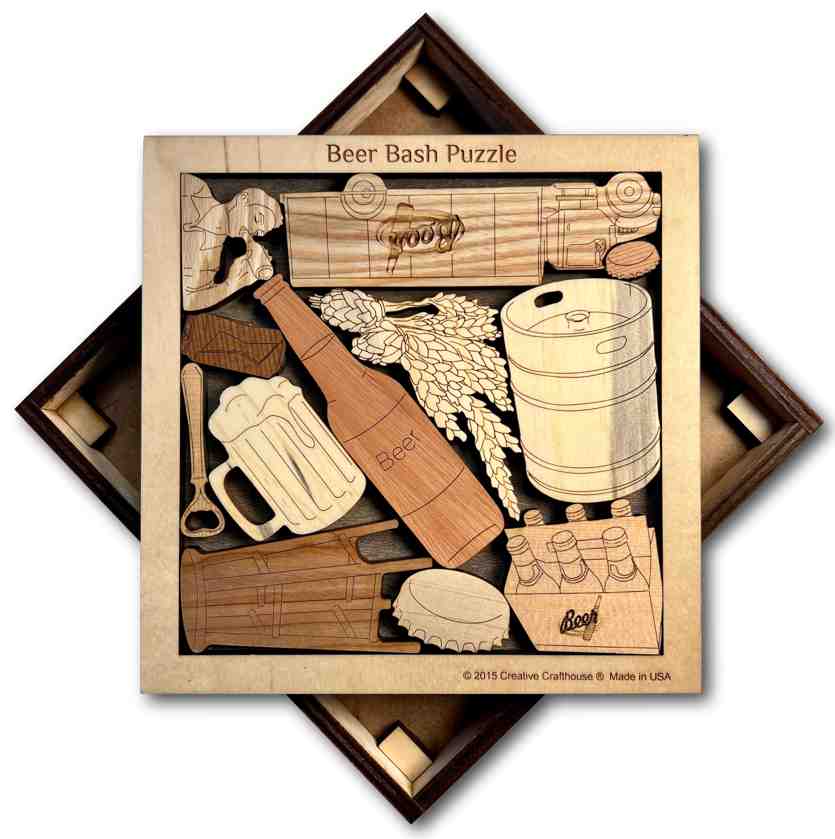 12 precision cut laser engraved hardwood pieces must be inserted into the frame. Quite challenging, best to attempt this sober!
At least 4 different woods, 1/4" thick, are used. Measures about 7" square in the fame and cover. Items in the puzzle include Keg, 6-pack, 2 bottlecaps, bar stool, Beer Truck, Beer Can, Beer Mug, Beer Opener, Man drinking beer, and Hops and Barley
Normally comes packaged solved as shown in the picture. If you want us to send it in an unsolved condition let us know with your order.
A Creative Crafthouse custom copyrighted design made in Florida with artwork by Alexandra Plummer
Level of Difficulty: Level 4