Umlaut Brooklyn: Wine Gift Bag, Enough Wine to Get Me Though Christmas
Umlaut Brooklyn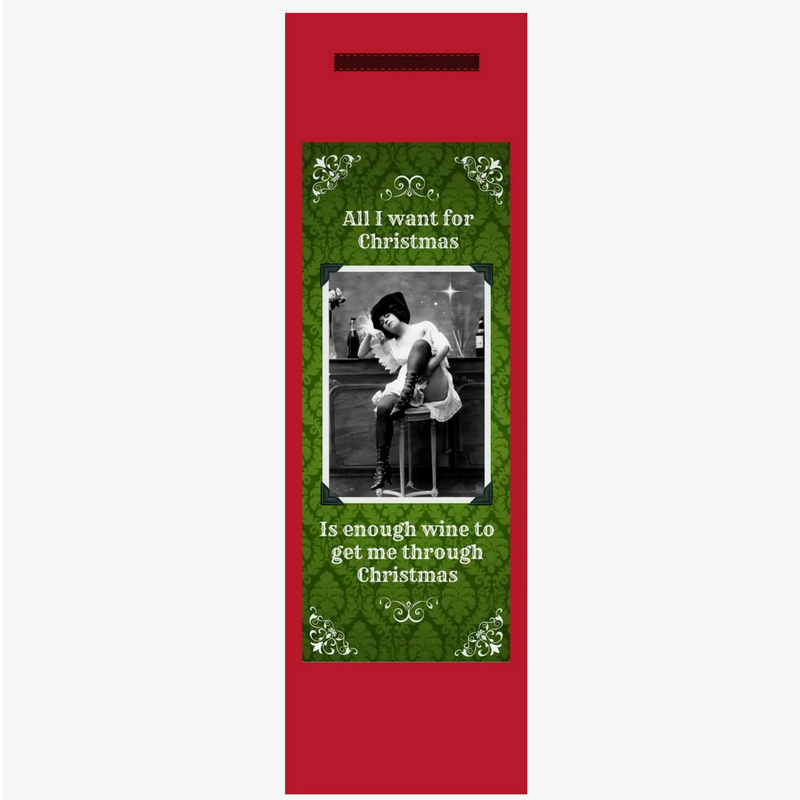 Upgrade your holiday gifting with our signature bottle bags. Makes even the most modest bottle look like a winner. Super sturdy, big enough for a bottle of champagne with wide twill handles to make carrying easy.
Made with 40% grass pulp, durable and reusable.
Bag dimensions: 15"H x 4.5"W x 4.5"D.