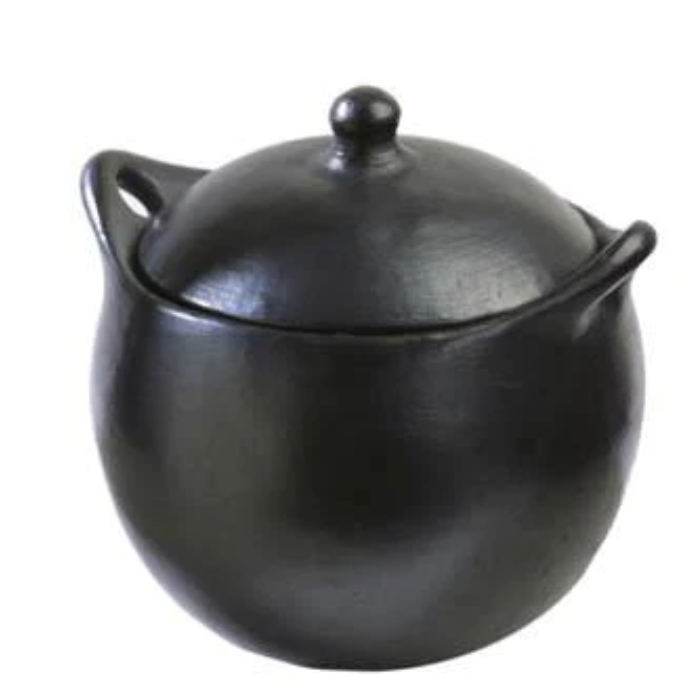 In a variety of sizes, the Chamba soup pot is the perfect solution for cooking and heating stews, broths, chicken dishes, beans, and even for making yogurt from starter. These covered soup pots are handmade from Colombian black clay and are a unique addition to your dinnerware, going directly from stove to table. These versatile soup pots are non-toxic and are great for the conscientious cook's collection.
About Chamba: Timeless Chamba cookware is handmade in Colombia from clay that contains mica which allows it to withstand heat. All-natural and unglazed, it contains no toxins. Chamba can be used in the oven and microwave - even on the stovetop and grill! It cleans up easily and should not be put in the dishwasher.
We recommend the use of a heat diffuser when using Chamba on a non-gas stove.
Because Chamba cookware is handmade, dimensions are approximate; actual size may vary.