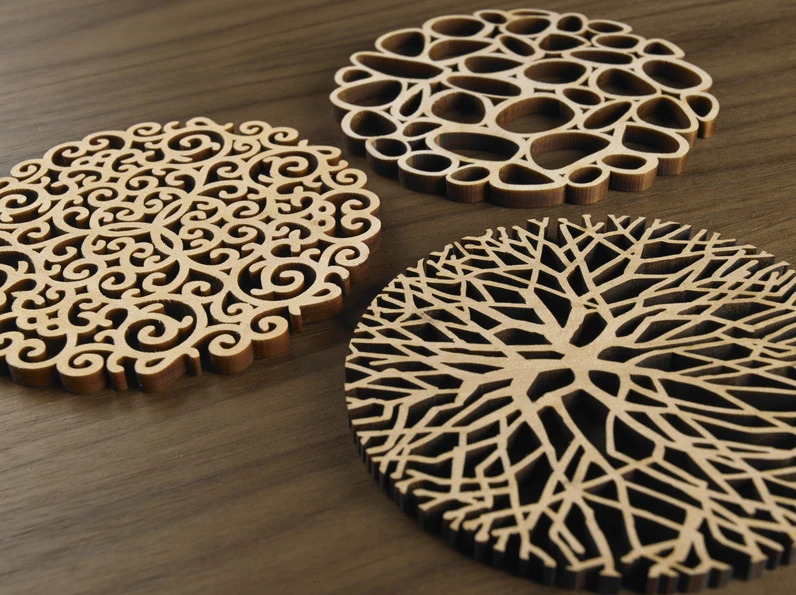 The coasters are laser cut and hand finished from 3/16" thick Basswood in Five Ply Design's Seattle studio. Basswood is a light and absorbent material with a tight and clear grain structure that allows for detailed cutting. These coasters do have one small issue; they have a penchant to disappear when your guests head home for the night.
Party Sets: Each party set comes with six unique designs. 
Series: Each set comes with three designs and 6 unique coasters.