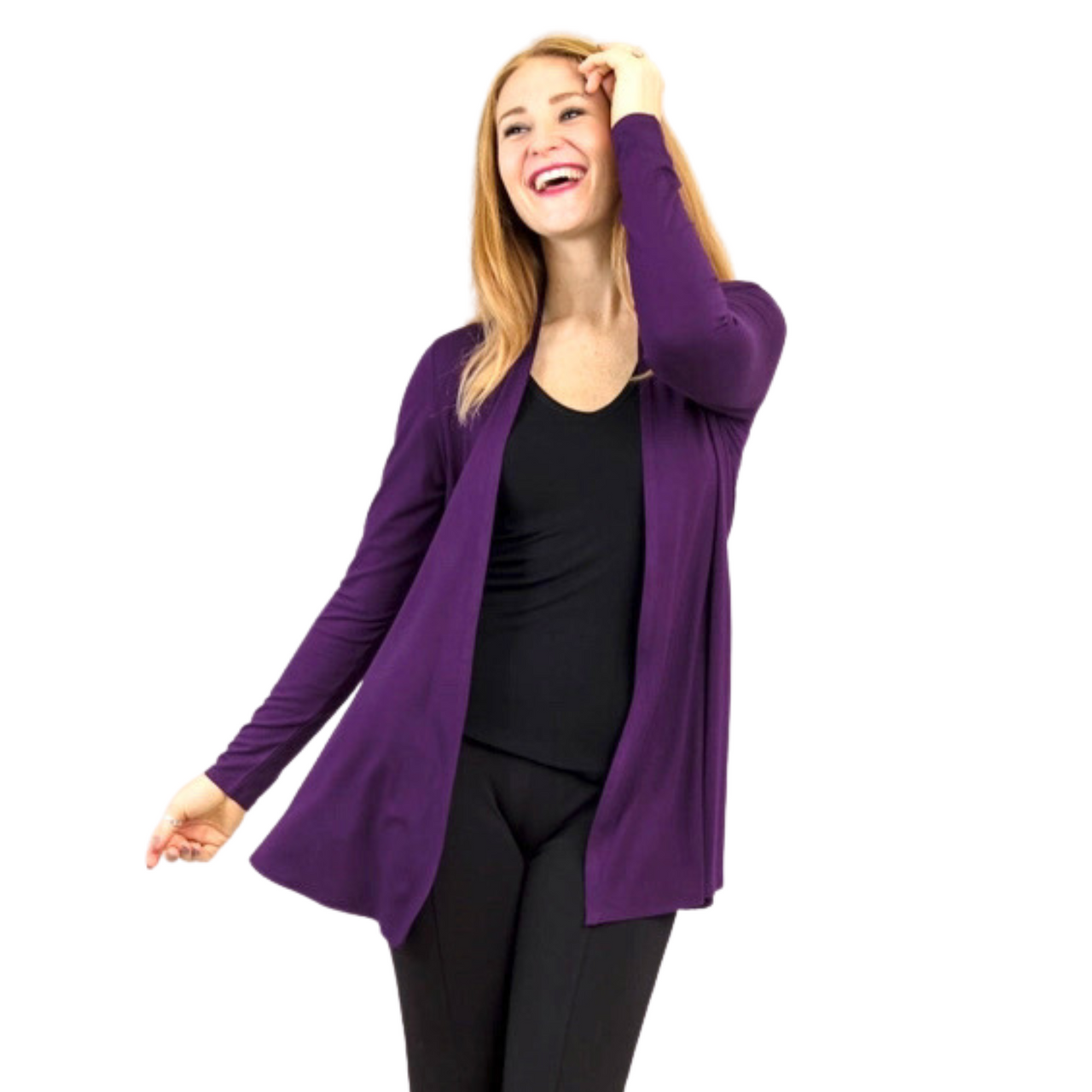 Blue Sky's Chopra jacket is slightly a-line, falling in an elegant drape from shoulders to mid-thigh. Flat front panels establish a long lean shape down the body; a box pleat at the back means fabric never clings and maintains an easy drape.
Wear it to work as a jacket, in the evening as an accent wrap, or throughout the day for a polished look. The long sleeves showcase accessories, or sit easily when pushed up. The colors are strong and the feel divine!
Blue Sky fit is generous.
Fabric: 95% bamboo, 5% lycra
Made in China (yea, we don't love that either)