eeBoo: Double-Sided Colored Pencils (100 colors)
Eeboo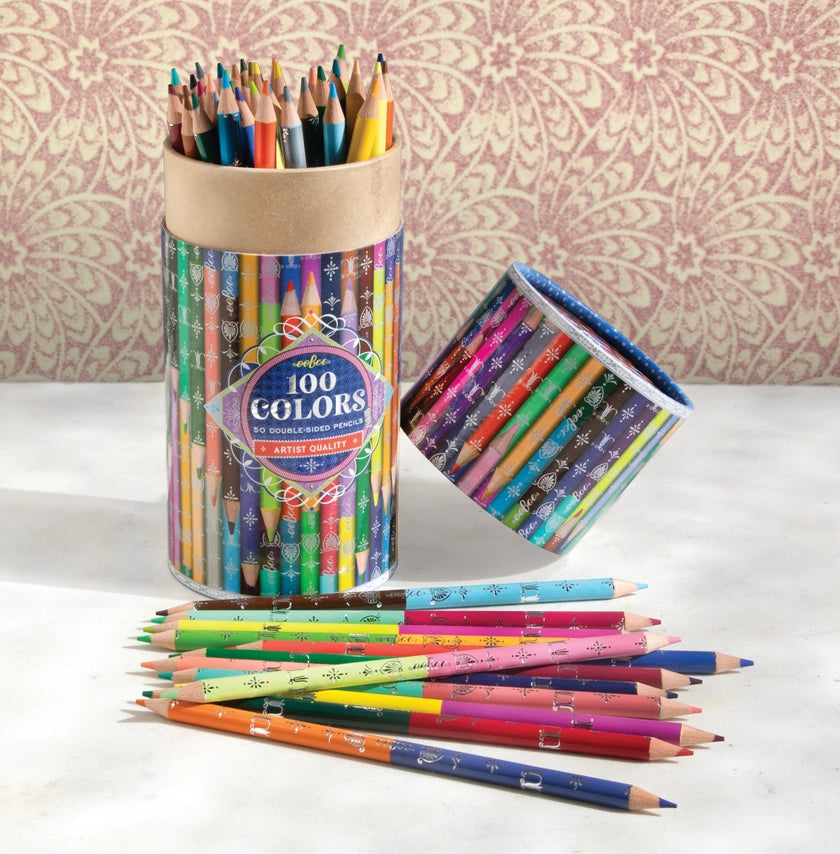 A full spectrum of creativity at your fingertips! 100 artist-quality colors (50 double-sided pencils) packaged in a foil-stamped vibrant desktop canister. Each pencil barrel has a shiny foil design.
8"H x 3.25"D
Recycled packaging • Nontoxic and plastic-free • Ethically sourced and sustainably sourced • Women-owned company
This product made in China.