eeBoo: Explorer & Botanist Paper Dolls
Eeboo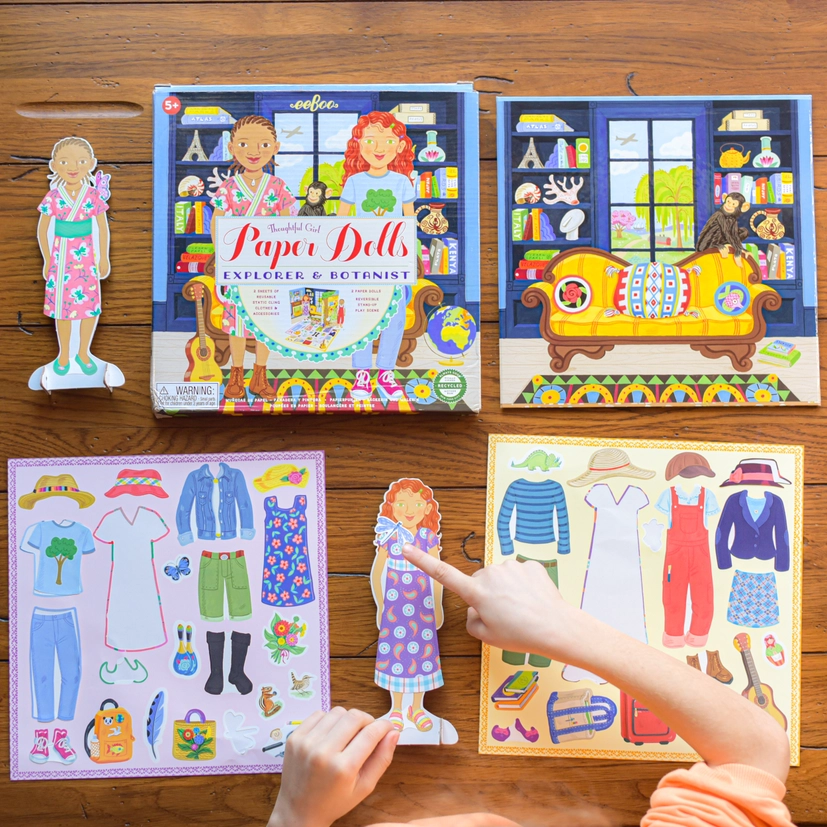 EeBoo's Explorer & Botantist paper doll set provides imaginative play activity, with a message, for ages 5+. Two brilliant and curious young investigators come with a generously sized fold-out play scene, a wardrobe of reusable eclectrostatic vinyl clothes and accessories.
Inside the box: Two 8" paper dolls printed on heavy board, stands included. Two sheets of removable electrostatic stickers. Sturdy 20x10" fold-out, double-sided play scene.
Sustainably sourced: made with recycled board and printed on FSC-certified paper using vegetable-based inks.
This product is made in China.