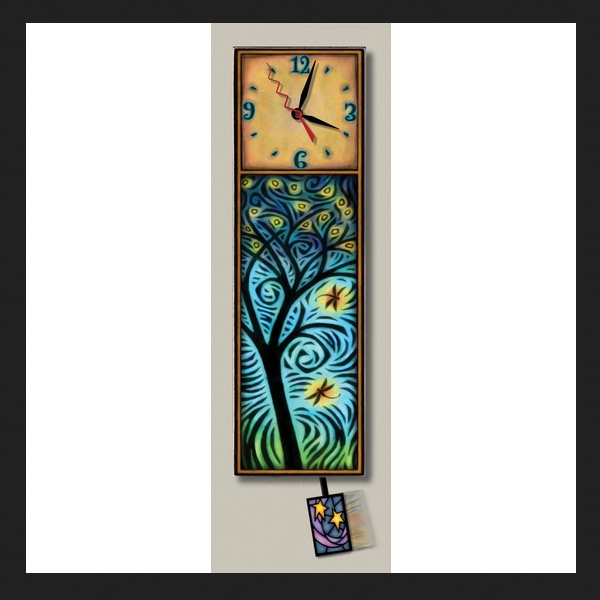 Wood art clocks by Michael Macone. Printed with archival ink on archival paper, attached to wood and UV coated to last a lifetime. High-quality quartz movement runs on a AA battery and includes a 1 year warranty from purchase date. Measures 4.5" x 14.5" with 2.5" pendulum.
Made in United States of America
Life is For Clock with the quote, "Life is for great adventures, happy endings, being kind, watching stars, long walks, taking risks, loving & sharing".
Family Clock with the quote, "Family: a little bit of crazy, a little bit of loud, a whole lot of love."